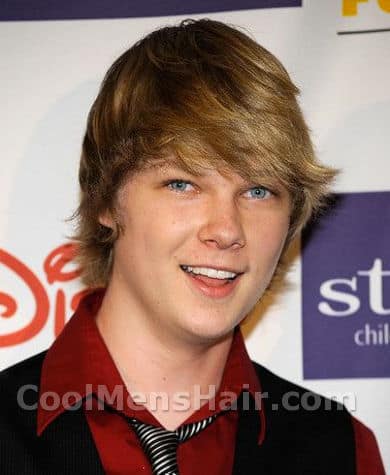 The Austin Anderson hairstyle is one suited to this young representative of the new crop of Hollywood actors. He has played in several episodes of the television series "Victorious" during the 2010 and 2011 seasons. He also has a part in the 2013 movie release of "Wiener Dog Nationals" in which he plays a character known as Skip Jack.
The cut of his style is jagged, but contours the head closely. This is not a low maintenance style, it will require regular trims in order to avoid looking unnaturally shaggy. Usually trims every month to six weeks will be necessary. The trims will need to be done by a professional in order to look great. The style is best suited for those whose hair is naturally without waves or curls.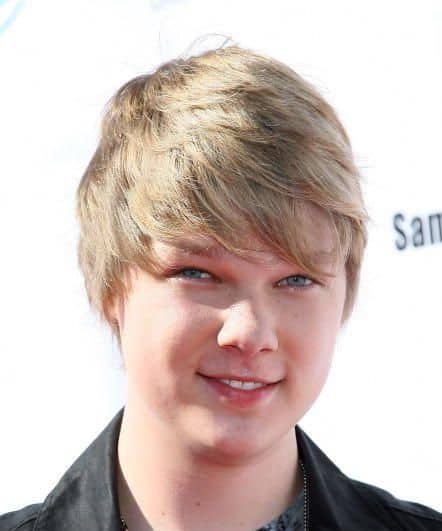 Austin Anderson hairstyle.
Although the styling time is not extensive, it will require a learning curve before looking like the style achieved by this television personality. It helps to have blond hair and blue eyes, but brown or black hair would also look good. The actor is young, and the style is more appropriate for males up to age forty than for those who are older. Plan on about ten minutes of styling time daily in order to look well groomed.
The look is a casual style without looking sloppy. The hair length is medium and hair should be thick enough to handle the jagged cut necessary. This is a style that works well for a diamond shaped face, but men with oval, oblong or square faces will also look good in this hair design.
Anderson is tall and slender and doesn't wear glasses. The hair style looks great on him. To achieve the Austin Anderson shaggy hairstyle, you should use a moisturizer followed by hair wax. Blow dry the hair from the back. Finish off the arrangement with a mist of hair spray. Strands can be pushed into the desired position while utilizing the hair products.