Ever since Alexander Ludwig played Cato in The Hunger Games, his hairstyle in the movie has caught the eyes of thousands of guys all over the country. Ludwig's style in the movie resembles a cross between a flattened mini faux hawk with the hair pulled all the way up in front and the rest of the hair styled down and flat.
The style creates a sharp profile and works with any hair color. Alexander Ludwig is a blond but this style works for guys with dark to black hair colors as well, even without the need for highlights to add dimension to the hair.
Ludwig has also sported other kinds of hairstyles, including one that came with a textured top and his hair done in dark blond and lighter blond highlights complimented by a shaggy, messy front. However, for his role in the Hunger Games, Ludwig sported a sleeker, sharper style that can easily be achieved in under 2 minutes
To get the Alexander Ludwig Cato hairstyle you need to get the base right, short on the sides and on the back and over an inch in length at the top. Using hair gel or cream, pull the hair on top upwards to create a mohawk until you reach the front. Push the front part up and to the side. The hair on the back is kept flat and down. Keep the back part in place by applying a very small amount of cream or gel.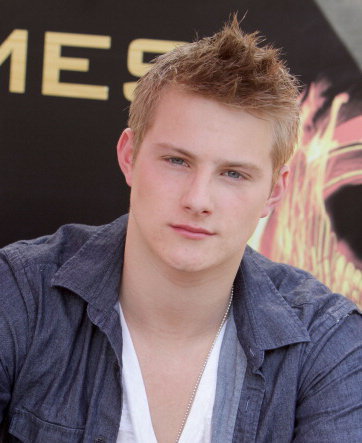 Alexander Ludwig hair.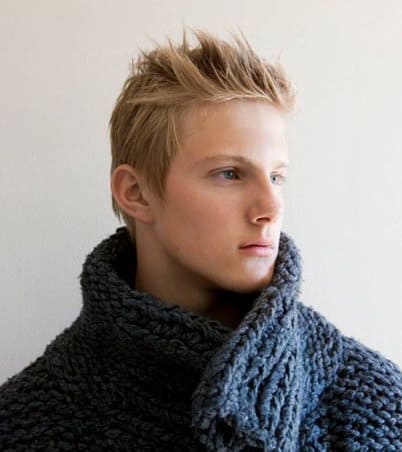 Alexander Ludwig spiky hairstyle.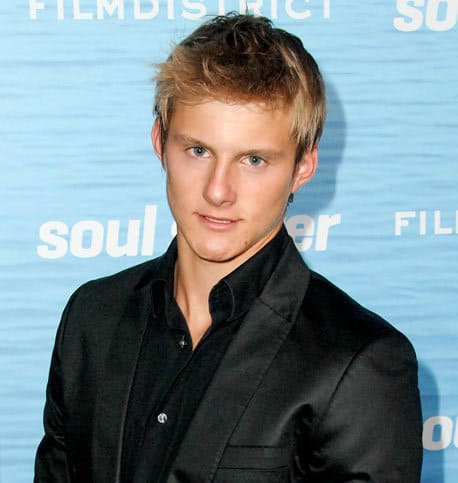 Alexander Ludwig with hair pulled to the right side.
To add more variations you can push the hair on the front up without pushing to the side but for those with long hair in front, they can pull the hair to the sides for a cleaner appearance. The style is easy to do as long as the hair is the right length.