Since the 1980's, the emo hairstyle for men has seen a drastic evolution in the way it had earlier been perceived. In the beginning it was all about punk fast forward to 2018, this hairstyle is another trend, nothing to do with depression or indifference as it was associated with before. What does it have to do with you? If you are reading this article it means we have your attention that is curious about the emo look. Well all we can say is your hairstyle defines your personality and just in case if you want to grow your emo hair, take our emo cut tips from here and also, don't forget to have a look at the 10 different looks you can attain with your emo cut.
Growing The Hair
If one is beginning with very short hair, this itself is the main task that requires mammoth patience. Why? Because, hair growth is extremely slow. Scientifically speaking, our hair grows about an inch (max) per month. And, to get the emo look, firstly, you need to grow your hair. I mean just don't go to the barber for two or three months and in the meanwhile, brush your hair in the downward direction as you would want it to be that way
And once your hair has grown long enough, ideally, a fringe up to the nostrils; straighten it. But hey, keep in mind, it will probably take about a year to completely grow out the hair so that it takes on the Emo style.
Straightening To Style It.
You have to take special care of straightening if your hair is wavy or curly. You can do it at home with a straightener  or go to the stylist and have him do it for you.
If you want to do it at home, make sure you start straightening along the sides, don't forget to comb along the downward direction as you are straightening it. And remember that frequent trips to the salon for thinning and guiding the fringe may become necessary.
The hair is done, style it to a side part or however you want. Do check out the different emo hairstyles below that you can take any day soon.
1.Casual Professional Look
Emo and professional? Seems like a paradox but yes, you can take the formal look by neatly sweeping your emo in a casual manner. Quite a balance.
2.Red Emo.
How about adding a little bit of red to your emo haircut? Always in classic emo style.
3.Side-swept Emo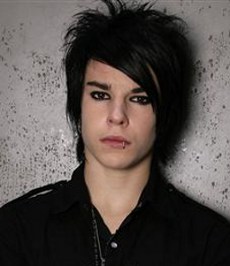 This one is a common favorite as a part of the hair is neatly swept to the side to create quite a look.
4.Rock Emo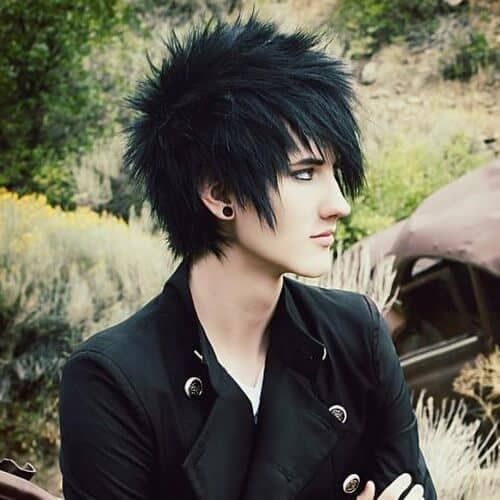 This one is a little more dramatic one. Combining Gothic and rock, spike the hair on the top and allow straight fringes and bangs to fall on your face.
5. A classic good boy emo: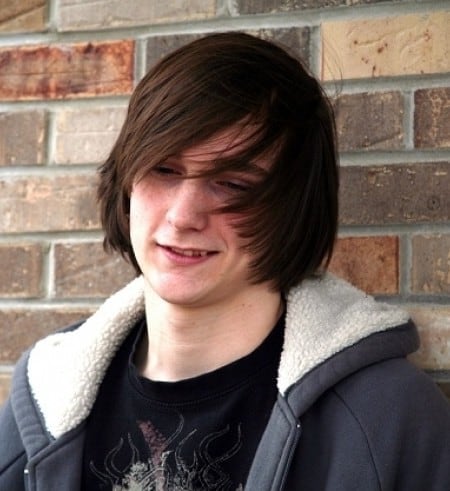 To get this look, casually straighten the hair and comb it finely at the back. And then allow the hair on the top to completely fall on your face like one big united bundle.
Maintaining the Emo Hair
Maintaining the emo hair is no joke.
You will need to frequently straighten your hair, blow dry it and also visit the barber frequently for trimming, guiding and overall maintenance of your hair . Also, you will need to use hair styling products like hair gels to keep the hair in place. And trust us, if you achieve the true emo look, the effort it totally worth it.