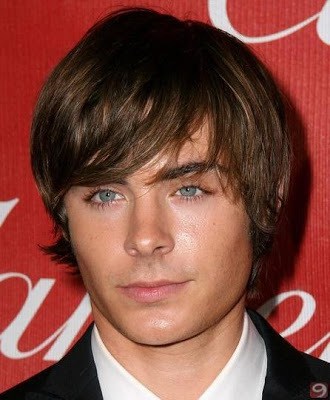 Zac Efron's side swept bangs style
Side swept bangs
, or fringe, is a
very popular hairstyle on men
. This style has been around for centuries, and is considered conservative enough to wear to the office as long as the hair is of medium or short length. However, many men do not know how to blow dry a side fringe.
There are a couple of different methods for doing this properly. One is to use a brush with the dryer and push the fringe toward the back of the head into the rest of the hair. Continue this until the hair is nearly dry, then begin working toward the finished style one is looking for.
Another is to comb the hair in the opposite direction to that it will lay in when finished. This method works well for covering a cowlick, a common problem for men with shorter hair. Again, when the hair is nearly dry, reverse direction and begin to style the hair. If a bit of body is desired, one can curl the hair slightly at the ends with a brush and allow the hair to cool on the brush.
There really is no right or wrong way when trying to decide how to blow dry a side fringe. The determining factor should be what works best for you.