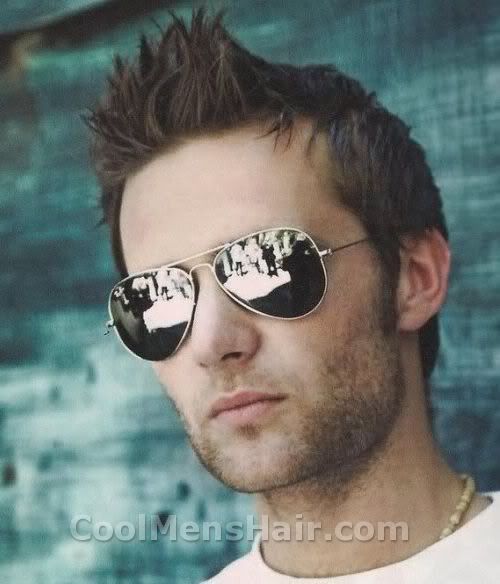 Harry Judd spiky bangs.
There is a time when men with bangs need to expose their bangs as their foreheads feel itchy. One simplest way to remove your bangs from the forehead without cutting them and damaging your good-looking appearance is by spiking it up.
To achieve it, you need a straight fringe in a reasonable length. Don't go with more than 3 inch length, except you want to get a quiff look like the Jedward's.
Start with a clean damp hair. Blow dry your bangs from the root to the tip. So, the bangs will stand up naturally. Rub a small amount of hair gel and apply it to the fringe with your fingers. Then spritz some hairspray to make your bangs stay in place. If you want to make the fringe looks smooth, brush it up with a hairbrush.