Anime guy with black hair.
Anime is a form of animation that originated in Japan. The name comes from an abbreviated form of the Japanese word for animation. Characters are depicted of all races and colors. Many different characteristics are included, including hair color. Let's take a look at some of the hairstyles worn by anime guys with black hair.
Black hair can denote a villain or a hero. Some of the hairstyles are outlandish while others are quite conservative. One thing that seems to be common is that anime guys with black hair typically wear the hair in a medium to long length. There are few depicted with short hair.

Anime guy with fringe hairstyle
It is not uncommon to see characters drawn for anime that have their hair cut to a medium length, even long hair with a fringe that hangs down in the face and partially obscures one eye. This is reminiscent of one of the more popular emo hairstyles.

Hiei spike hairstyle
Spikes are another common feature seen on anime guys with black hair. The spikes can point forward or stand straight out from the head, depending on the character's status as villain or hero. They are drawn pointing forward more often than not.

Long black 'bedhead' hair
The next most common hairstyle for anime guys with black hair is the simple, "bedhead" look. These characters are drawn in such a way that it looks as if they have never done anything with their hair. It simply lays where it will on the head.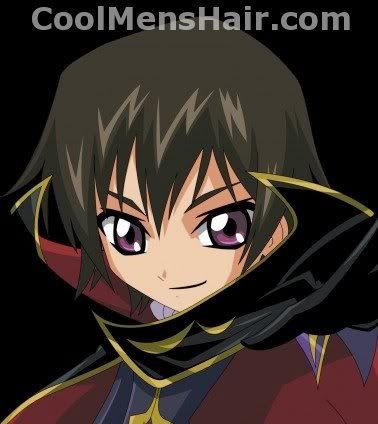 Zero (code geass) hairstyle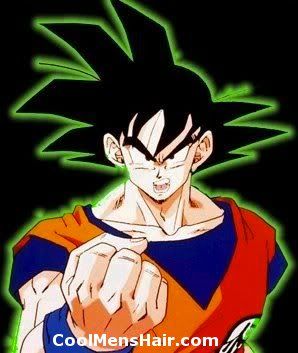 Goku hairstyle

Takashi Morinozuka hairstyle

Itachi long hairstyle

Anime guy with black hair
Now, all of these hairstyles can be reproduced in the real world. Of course producing and maintaining them is a bit more complicated than it is for the anime artists. Here, we have to use brushes, combs, gel, pomade, and other products on the hair to achieve the desired look and hold the hair in place.
Many girls think that anime guys with black hair are cute. This acts as an incentive for a lot of guys to attempt to reproduce their hairstyles in the real world. Fortunately, one does not have to have black hair to look good with some of these hairstyles. The "bedhead" is possibly the most universally accepted of all hairstyles and is one of the lowest maintenance choices one can make.
1. Rin Okumura
Rin Okumura is a fan favorite from the anime "Ao no Exorcist," also known as "Blue Exorcist." The plucky, hot-headed protagonist is 15 and charming as hell in spite of his impish nature. Turns out he's also the progeny of the devil, and he's got a brother who wants to become an exorcist. Kind of amazing that he still has time to rock the perfect bedhead coif.
2. L
Who doesn't love L from "Death Note"? Netflix's recent live-action debacle aside, the original anime character is the true love of shippers all over the globe. He's the best detective in the world, not in spite of but sometimes because of his many eccentricities. His unruly hair is one of his trademarks. You just want to run your fingers through it, and never mind that he's animated.
3. Sebastian Michaelis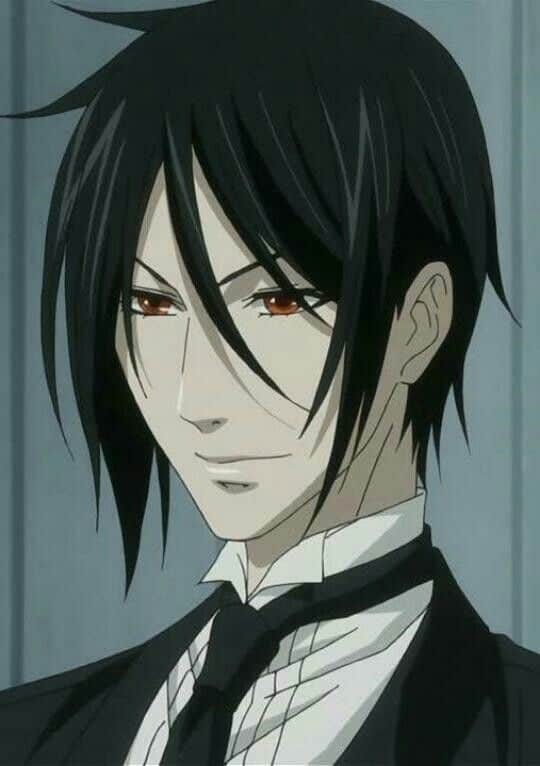 Sebastian is the Black Butler—from "Black Butler," or, more appropriately, "Kuroshitsuji." His clothes have a Victorian vibe, but his hairstyle is a visual, stylish kei cut that hints at the secrets he keeps. Namely, in addition to being a marvelous manservant, Sebastian is also a demon. Aren't they always?
4. Hak Son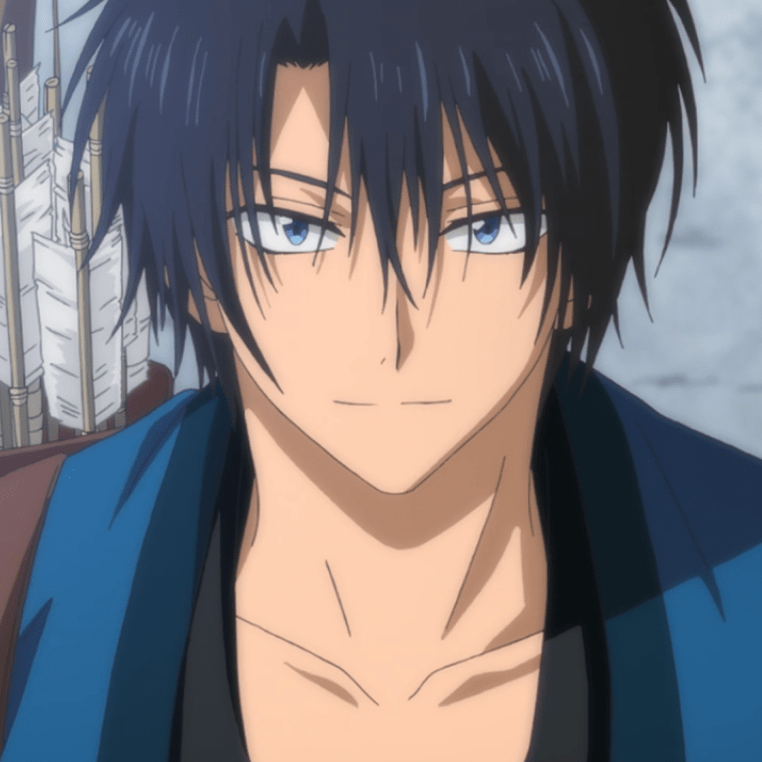 The star of "Akatsuki no Yona," or "Yona of the Dawn," Hak Son is an ice prince who serves as the bodyguard of his childhood friend, Princess Yona. He's in love with her; she's in love with someone else—it's a tale as old as time, but Hak Son is still bound to take care of his friend in any way he can.
5. Saizo Kirigakure
Saizo is from "Brave 10," a bishounen and Iga Ninja who wields a kunai. He's well-known as an assassin, and he prefers to live his life as a lone wolf. When you think about it, his hair goes with his nature, wild and blue-black.
Spikes and emo hair have been around for a long time in the world. Wax, gel, pomade, and other substances can be applied to the hair to reproduce any of the hairstyles worn anime guys with black hair.