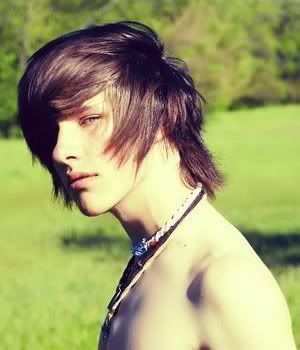 Emo hair
Emo music, emotional rock that deals with the darker feelings such as depression and suicide, has developed its own sub culture in the world today. Just as with the punk rock movement, a certain type of hairstyle has come to be associated with being Emo. But, many guys have no idea how to grow
Emo hair
.
If one is beginning with very short hair, the effort may seem fruitless for a couple of months. The first step is to stop having the hair cut. After about two months, one should be able to begin combing the hair in the proper direction, toward either eye. If one has naturally curly hair, application of a straightening iron will be necessary as well.
Once the fringe is about three quarters down the forehead it is time to see a hair dresser to have the fringe trimmed and thinned so it will take the proper shape. About 3 months after beginning to grow Emo hair, one should be able to see the style developing. Monthly trips to the salon for thinning and guiding the fringe will become necessary.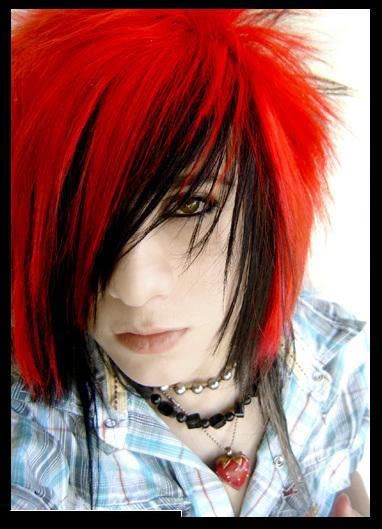 Red emo hairstyle
Ideally, the Emo hairstyle has fringe that terminates at about the level of the nostrils. The best styles also are long on the sides. It will probably take about a year to completely grow out the hair so that it takes on the Emo style. After that, continue monthly trips to the salon for thinning and trimming to maintain the style.
Learning how to grow Emo hair is not truly difficult. It is, however, time consuming. It is also a relatively high maintenance hair style that will require one to spend a good deal of time straightening the hair, having it thinned and the ends trimmed, and applying gel or other products to hold the hair in place once the style is achieved.