Wahl has been one of the leading manufacturers of hair cutting and trimming tools with high quality and low prices for many years. With more men choosing to wear facial hair of some type, many products have come into the market designed for the trimming and maintenance of mustaches and beards.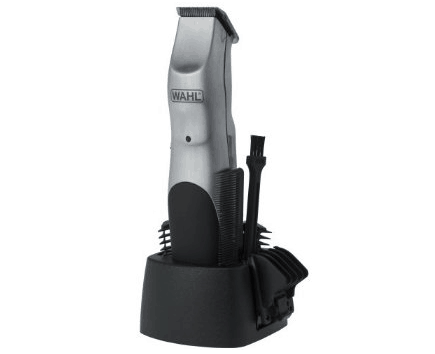 Prices for mustache and beard trimmers can run very high. Fortunately, Wahl 9918-6171 Groomsman Beard and Mustache Trimmer are in keeping with the tradition of making high-quality trimmers at reasonable prices. This device is available at a cost slightly less than 17 dollars. Here are some of the best Wahl beard trimmers trending among bearded men.
It is excellent in that it does it says it will and cuts the hair. Some trimmers I have tried in the past did more pulling than cutting, which is very uncomfortable. This Wahl model is manufactured with precision ground high carbon steel blades and sharpened to an edge that is noticeably superior to some other models.
The device cleans up easier than some other models too. It comes with brushes that are able to get into the nooks and crannies to brush away the hair that builds up. However, it did not seem that there was a great deal of buildup to contend with.
This is a very convenient model because of the way it works plugged into its charger or off battery power. The rechargeable NiCad battery has a good life, but being able to plug it in and continue with the trim is far superior to having to stop in the middle due to a dead battery. The battery pack also makes this device portable in case one needs to touch up the beard or mustache away from home.
The attachments are not the easiest in the world to get on or off. This got a little bit frustrating at first. After I learned the secret, however, I found them to be more than adequate to the task of controlling the length and shape of the cut. They do feel as if one is going to break them while putting them on and removing them, leading me to think they could be made just a bit stronger.
Overall, my Wahl 9918-6171 Groomsman Beard and Mustache Trimmer review is a positive one. The device lives up to the company's reputation for making quality trimmers that are affordable. It does a great job of cutting the facial hair rather than pulling it out. They just need to work on the attachments a bit to make them easier to handle and stronger.
Buy the Wahl 9918-6171 Groomsman Beard and Mustache Trimmer from Amazon>>