The Tony Stark goatee is one aspect of the fictional character created by Stan Lee of Marvel Comics that takes on the alternate ego known as Iron Man.
Iron Man is a billionaire whose primary business is making and selling weapons. He invents the Iron Man suit after being kidnapped in the Middle East and ordered to build a weapon of mass destruction for his captors. He uses this suit to escape them.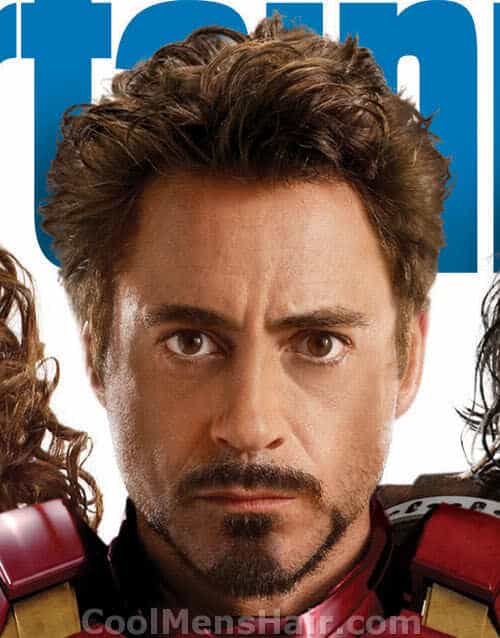 That being said, what grabs most of our attention is Tony Stark's beard. I mean, often, we just go to the salon and say, give me the Tony Stark look, please. Though Tony Stark has several beard styles, his anchor and disconnected mustache is a favorite and has only evolved over the years, right from the strong stubble to the Trimmed look; all of them have our attention.
In 2023, you can easily take any of Stark's beard styles to turn heads as long as you have the confidence to carry it out. Our pick, however, is the strong stubble.
But, no matter which of Tony Stark's look you wanna get, one can never go wrong with the anchor and disconnected mustache. So go ahead and give it a shot. But, before that, let us know more about the actor who plays Tony Stark, Robert Downey Jr.
Robert Downey Jr. Was cast for the role of Tony Stark when Iron Man was shot as an action film. His performance received both critical and public acclaim. The movie was successful at the box office so a sequel was made two years later.
Downey also did a cameo as Tony Stark in "The Incredible Hulk" and has been cast for the role in two more upcoming movies, "The Avengers" and "Iron Man 3". As part of his preparation for the role, Downey has to grow his version of the goatee.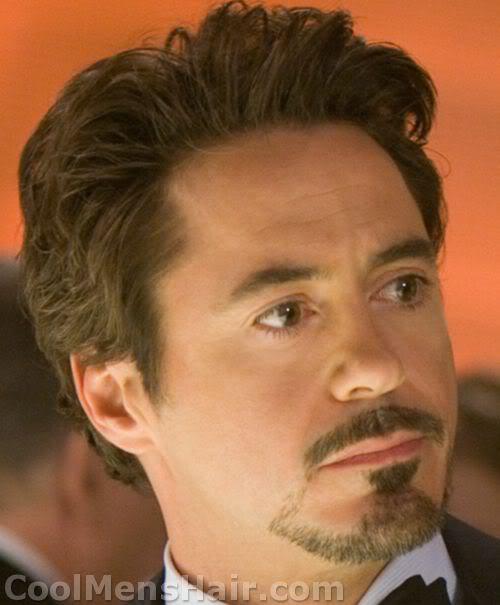 To do this, Downey grows a thin mustache and shaves his beard so that he has a thin strip of hair extending from the point of his chin to just passed the corners of the mouth where it turns upward toward his mustache, though the two do not meet.
He allows the hair to grow on the point of the chin and shaves it so that it forms two diamonds of bare skin between the ends of the mustache and the beard and the center patch of hair.
Maintaining this facial hair is a daily task. He must carefully shave the areas he wants to keep bare so that he does not cut into the area of hair he wants to keep. Because the goatee is kept short, he has to trim it regularly with a beard trimmer. Too busy to create & maintain this style? If you need a shortcut, you can use this synthetic Tony Stark facial hair.
There are many who feel that wearing facial hair gives Downey a bit of a smug look. The truth is that this is appropriate to the character being portrayed. After all, the character is worth 6 billion dollars and has been leading a wild playboy's life up to the point in time that Captain America dies.
More Amazing Tony Stark Goatee Styles of This Season
Over the years since his creation, Tony Stark has been redrawn several times. While his face changes, one feature that remain constant is the presence of the Tony Stark goatee. This may also undergo subtle changes over time, but the character has always had this facial hair and probably always will.