Tea tree oil or melaleuca oil has long been known to possess various qualities that make it a suitable natural treatment for various conditions. The oil comes from a shrub native to Australia and has long been used for its antibacterial, antiviral, and anti-fungal properties. It is also one of the main ingredients of shampoos formulated to treat common scalp and hair conditions.
The Benefits of Tea Tree Oil for Hair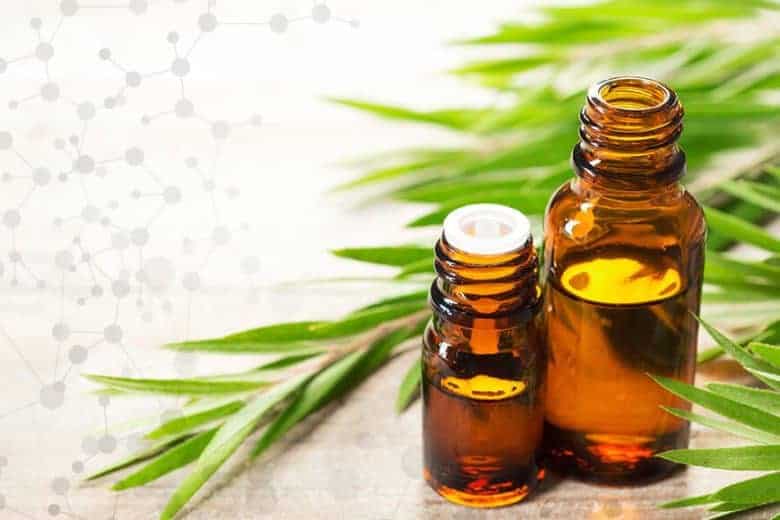 The oil can do wonders for the hair and scalp due to the properties mentioned above. People suffering from dandruff, scalp inflammation, and other hair and scalp problems have been shown to experience relief after using it. Dandruff is one of the most common conditions that can be treated with tea tree oil. People with dandruff experience an excessive production of skin oil which creates an infection in the surface of the scalp. This leads to the scaling that one often sees in people with dandruff. This problem easily goes away when applied with the oil or with the regular use of a shampoo that contains the oil.
Head lice can also be treated with this melaleuca oil. Regular use of a shampoo with the oil removes the enzymes that the lice feed on, causing the lice to die off. The great thing about using tea tree oil shampoos is that they do not often contain very harsh chemicals that can cause additional irritation to the scalp. The oil is therefore very suitable for children with severe cases of head lice.
The antibacterial action of the oil also makes it a great overall hair cleaner. The oil removes dead skin cells and the bacteria that feed on them, reducing the number of bacteria, odor, flaking, and the risk of other hair and scalp problems. The regular use it has been shown to improve scalp health and may even encourage hair growth.
Learn How to Make Your Grow Hair Healthy and Fast
Tea Tree Oil Shampoo: Key Benefits in Brief
It helps in reducing dandruff and itchiness: Tea Tree oil is good for keeping your scalp cool and clean. This helps in reducing dandruff. It also helps in keeping your scalp away from any kind of irritation. In the process, it also helps in keeping your scalp from any kind of infection. Use shampoos that have tea tree oil as the main ingredient and get rid of these problems.
It helps in growth of hair: Tea tree oil has nutrients and vitamins that help in the growth of hair. If you use the shampoo on a regular basis, it will help in growing your hair just in a few months.
It helps in better blood circulation: Tea tree oil, when mixed with other components of shampoo, regulates blood circulation in your hair scalp. This, in turn, makes your roots strong and reduces hair loss.
It reduces hair loss: Tea tree oil helps in clearing out the dirt from the roots of your hair. This helps in making the hair roots stronger. As a result, you can expect less hair loss than before. Tea tree oil shampoo makes your hair shiny and pretty.
It helps in treating Seborrho dermatitis: This condition is characterized by patches on the scalp. The scalp generally turns red and develops itchy patches. Regular use of tree tea oil shampoo can help you cure this to a great extent.
It helps in getting rid of hair lice problem: The problem of lice has always been there. For those who don't know, lice are small insect-like creatures that can start feeding on your scalp. They suck blood from your scalp and can be pretty dangerous for your health in the long run. There are a number of medications and shampoos which include tea tree oil shampoo. This shampoo helps in reducing lice within a month.
It makes your hair smooth and shiny: Tea tree oil is known for working wonders on the skin and scalp. If it is used in form of shampoo on a regular basis, you will get smooth and shiny hair instantly that stays for a long time.
Tea tree oil shampoo reduces dryness: dryness of scalp is something that can give rise to a number of hair problems. Tea tree oil helps in reducing these by keeping your scalp hydrated. You can use it regularly to get rid of dry and dull hair.
It protects your hair: if you are a person who likes styling hair with different types of haircuts, color highlights and styles, you should use tea tree oil shampoo. Regular styling can make your hair quality really bad. Moreover, it leads to breakage of hair as well. Use tea tree oil shampoo to get rid of all these issues. You can now style your hair without any damage.
DIY: How to Make Own Tea Tree Oil Shampoo At Home
It is quite easy to create your own tea tree oil shampoo. Buy about 8 ounces of natural unscented shampoo from your health store. Choose one with an animal milk base to ensure that your scalp does not get too dry when using the shampoo. Add a few drops of tea tree oil for every fluid ounce and mix well. You can use the shampoo every other day and use a natural conditioner every other day to avoid drying out the scalp.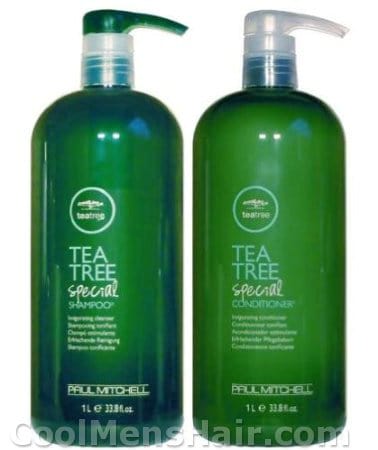 Paul Mitchell Tea Tree Special Shampoo & Special Conditioner Duo
You can also find a lot of excellent hair care products that contain this great oil. One of the most popular is the Paul Mitchell Tea Tree Special Shampoo & Special Conditioner Duo. Created for various types of hair, this shampoo contains a blend of tea tree oil, peppermint and lavender for an invigorating wash. The oil reduces itching and redness caused by dandruff, and most users report of seeing changes in the softness and texture of the hair. The only drawback when it comes to this product is perhaps the price but it does deliver on its promise of better hair and scalp condition, less dandruff, and shinier hair.
These are many benefits of using tea tree oil shampoo. You will find it in a number of stores and salons. Do use it and give us your valuable feedback.