With the advent of modern science, we no longer have to wash our hair using soaps, oils, and perfumes like they did in the old days. The 1930's brought innovations to hair care and introduced the use of shampoo, which, they discovered, cleaned hair much better than everything else they tried before. And now, shampoo has evolved to include different scents and purposes. Which brings us to shampoo made especially for men.
Men, as we know, have a completely different hair texture from women and are better off with their own specialized shampoo. Since everyone has their unique hair and requires different kinds of shampoo to cater to their needs, it is fitting that men also use their own. A great daily shampoo for men is the Go Clean Daily Care Shampoo Men Shampoo by Redken
.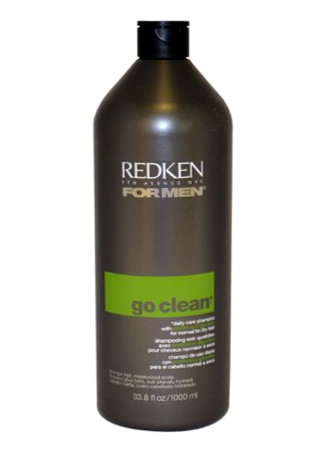 Redken is a famous international hygiene company that provides a variety of amazing and effective products for different kinds of hair. Their men's line makes use of up to date and continually advancing technology that caters to men's stronger and thicker hair.
Men's hair, when untreated and exposed to the wrong kind of shampoo, is usually rough, greasy, and difficult to manage. Also, men are more prone to hair loss and baldness (or alopecia) than women.
The shampoo caters to all of these problems. What sets this shampoo apart from others is its more advanced formula, made possible through the innovations that Redken company scientists have discovered. This advanced formula contains protein which increases the strength of hair to better prevent hair loss and male pattern baldness.
The formula also has glycerin. Glycerin can be a very good solution for brittle, dry or frizzy hair because it provides the essential moisture that men need in order to overcome dryness and brittleness. It also gives the lustrous shine that men usually look for when trying to style their hair with endless amounts of gel and wax and unnecessary extra hair care products.
The daily care shampoo, is, like every other shampoo, easy enough to use. All you have to do is wet your hair, squeeze the shampoo onto your palm, apply it to hair and massage your scalp for a while, then lather and rinse it all off. It's best to follow this with Finish Up Conditioner Men Conditioner by Redken, 10 Ounce
to gain maximum results. The conditioner will leave your hair soft and manageable, but not dried out.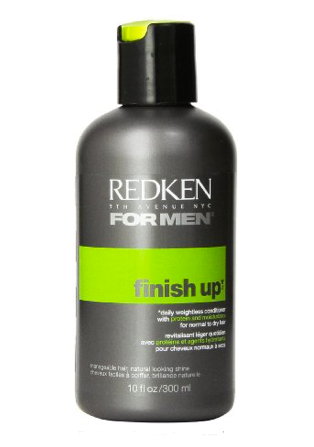 Countless clients have praised its effectiveness in thickening hair and reducing oil and dirt. An added bonus is the musky, masculine smell. So if you're having hair problems and want to change your daily shampoo, look no further. Go Clean Daily Care Shampoo by Redken
is the best hair care product for you.