If you are using a special tool for your personal style, then it is very important for you to know how to maintain your Wahl hair clippers. Keeping up with the latest trends becomes much simpler when you have a clipper than is kept up in a proper manner. Getting clean and crisp cutting action is always easier if you are prepared ahead of time.
Gaining men's hairstyles can be rather complicated, especially if you are attempting to achieve them all by yourself without the help of a stylist. While it can be more effective to go to the salon for great looks, services can be unreasonably priced and cost you a fortune.
If you can perform services at home, then you will always be able to afford looking good. In order for a person to do his own maintenance and grooming, then he needs to keep his tools clean. Whether you use your clipper to cut your hair or groom your pet, the cleaning and maintenance way is the same.
Clean the Clipper
Hair styling tools are easy to keep well maintained. First, All a person needs to do it remove the hairs before and after every use. You can use a small brush to get all the hair out.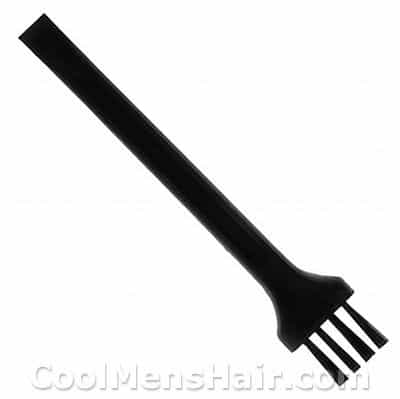 Wahl Cleaning Brush
Lubricate Hair Clipper Blades
Keeping the blades lubricated in the correct manner is an important step that is sometimes forgotten.
When you know how to maintain your clippers, then you will be able to provide yourself with the best of hair care. Some other companies try to sell oils for blade lubrication that are not effective. Working with a brand of oil that is the same as the clipper is important for endurance and for achieving a consistent look every time.
It is important to use the right kind of oil when you are performing necessary maintenance. Locating reliable oils that are of value can be difficult, especially when you do not know where to start looking for them. Which kinds of oils works successfully?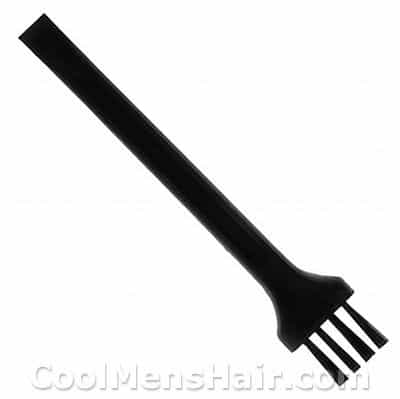 Wahl Hair Clipper Oil
Many people have expressed satisfaction from using the Wahl clipper oil. This solution works well to coat the blades in a manner that will protect the edges from becoming jagged or dull. If the blades remain sharp and oiled, then you can enjoy a close and beautiful cut every time you use the product.
The nice thing about this particular oil is that you only need to use a few drops of oil between blades EVERY few haircuts to get the job done. The small and flexible bottle is easy to use, so you will not have to put a lot of effort into the lubrication process. The bottle is larger in size than most other oils, so many people choose to utilize an eye dropped to add the needed drops to any blade.
Videos to Help You Maintain Wahl Hair Clippers
Once you know how to maintain your clippers, then there will be no limit to how good you can look. A man gains a lot of confidence from the way that he appears to other people, so it is important to keep your head looking glamorous. When you have the right tools at your disposal, and you are taking care of them, then you will be able to keep appearing stylish.