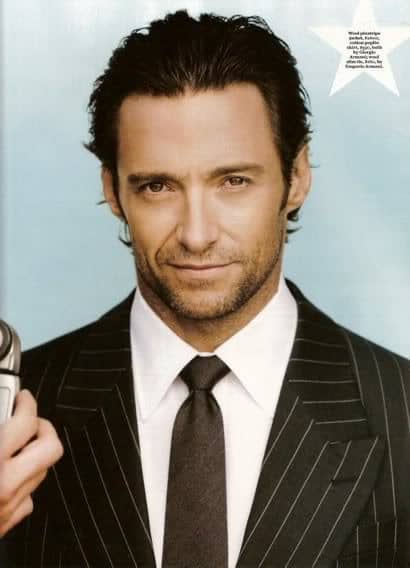 Hugh Jackman stubble style.
Hugh Jackman said that directors don't think he looks "cool" enough when he is clean-shaven and always ask him to start work on set with designer stubble.
Jackman told The Daily Telegraph: "The truth is, there's rarely been a role in any movie where I haven't had to have facial hair as I have a bit of a baby face.
"Every time I turn up on set the director says, 'I think a four-day growth would be good!' And every photo shoot I go on I get a call beforehand saying, 'Don't shave', because I don't look cool enough apparently. It's an occupational hazard."
See the whole story on Hugh Jackman: 'My facial hair gets me jobs'.