There is actually too much fuss on the MacGyver mullet hairstyle, and there are plenty of reasons why.
When the fictional character MacGyver came out on TV and help save the world several times over, the mullet, his hairstyle, is already considered long dead–or fashion enthusiasts wanted them to be buried already. This is because the mullet is considered to be appalling and unkempt (the hair is usually short on the side but long at the back).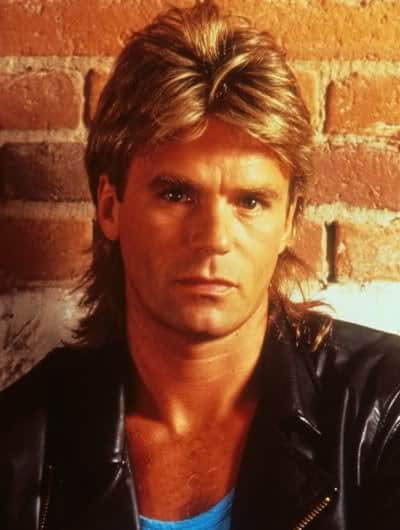 MacGyver mullet hairstyle.
However, who can resist the charms of MacGyver especially when he was out fighting crooks and jumping off just in the nick of time before a bomb explodes and includes him? Thus, the MacGyver mullet somehow became forgivable.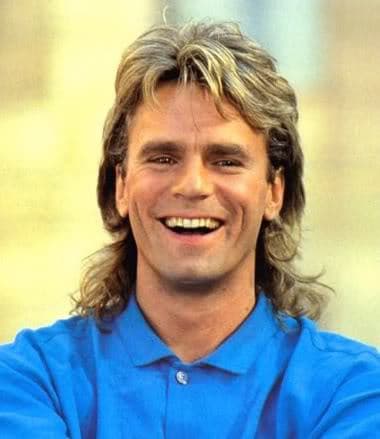 MacGyver mullet haircut
If you want to achieve this look, make sure you are confident wearing it. Not too many men do, and women do not really dig them often. Moreover, you should also keep in mind that his hair back then is natural and perhaps needed since radical crime fighters do not think much of themselves but of the world.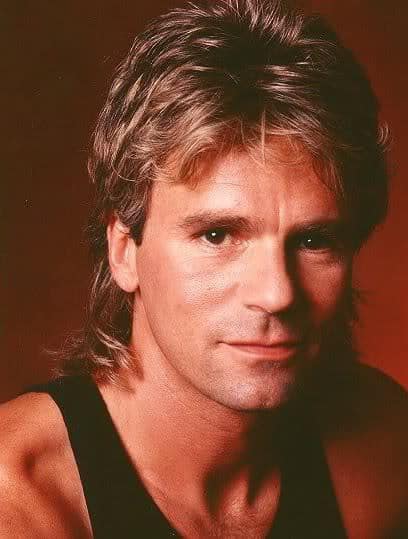 MacGyver mullet hair
The hair should never go beyond the shoulders while the front and back are cut in a semi-layered style. Lastly, wear the mullet with such an attitude others may think you are MacGyver's reincarnation.