In honor of the late and great Freddie Mercury, many men wish to recreate his signature look. The Freddie Mercury mustache represents a masculine and unique appearance. There are specific techniques necessary to create and maintain the look.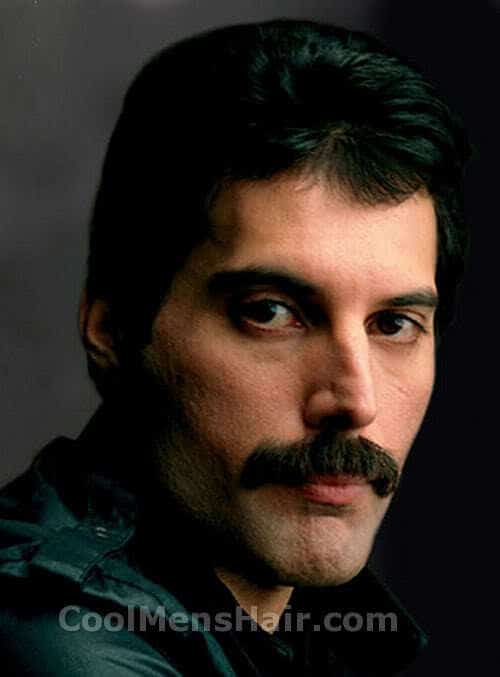 Freddie Mercury mustache.
The Queen's lead vocalist, passed away in the year 1991 at the mere age of 45 and has been immortalized in his legendary music, persona, and signature mustache. The star singer has even been nominated and won the first prize for the greatest style of mustaches in Britain. This style has been characterized as a biker look and is termed the chevron considered moderately difficult to obtain.
How to Get the Chevron Mustache Like Freddie Mercury
The chevron is also worn by celebrities such as James Franco and Tom Selleck made famous by the late Queen lead singer. This option takes approximately 1 month or longer to grow and provides a rugged yet charming appearance. Novices who may feel overwhelmed by extensive detailing and precision in maintaining their appearance may benefit from this style.
In order to achieve the look, proceed to shave the cheeks, neck and chin where the hair on the top lip should be kept no longer than half of an inch over the sides of the mouth. The top hairs of the style should be shaped into an inverted V-shape. Make use of scissors to trim the hairs so that it just hangs over the upper lip.
When trimming the hair, ensure that a shaggy appearance is maintained. Maintenance is relatively easy as grooming technique involves regular shaving while trimming the hair which increases in length. This style is favored as it is simple to maintain.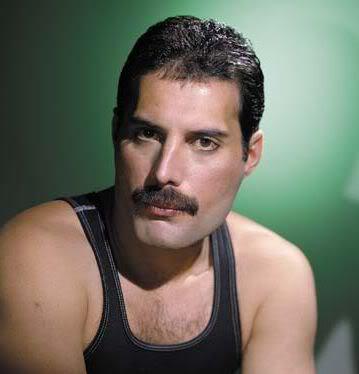 Freddie Mercury with chevron mustache.
The Freddie Mercury mustache is a signature and distinct look defined by masculinity and charm. It certainly provides a stylish option when paired with a studded jacket and sunglasses. Regular trimming and shaving of the cheek, neck, and chin areas are required to maintain this unique look.
If you are a mustache lover these articles are for you: