This is probably a topic no one really wants to talk about but it becomes obvious when we have those embarrassing "snowy" shoulders in front of everybody, in our works, hanging out with friends, those moments we really feel ashamed and we nearly hear others thoughts saying:"omg!
Those flakes out of control" "that's disgusting", "He is so dirty". There are a lot of products in the market to finish the dandruff odyssey, but this time I gave a shot to Nizoral.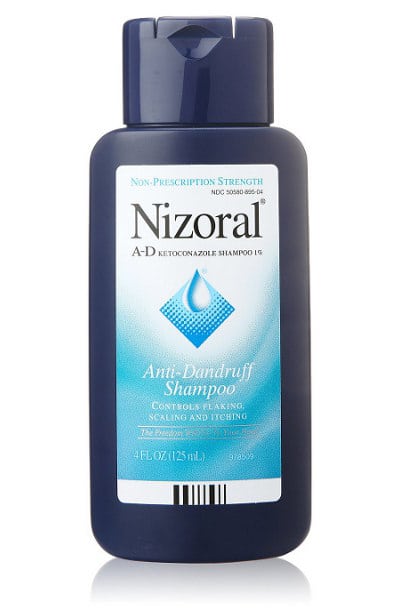 How does it Work?
Nizoral Anti-Dandruff Shampoo contains an active ingredient called ketoconazole, which is used to treat fungal infections (sometimes dandruff is caused by pityrosporum) and of course, like a regular shampoo contains ingredients that clean your hair.
This product does not have a conditioner, so any other conditioner could help if your hair is dry and really need it, if your hair tends to be oily with the shampoo only you can be just fine.
The shampoo is used as any other shampoo, with the difference that you need to let it sit for at least 5 minutes, and make sure the product gets to your scalp where the main problem is.
Nizoral is a medicated shampoo, but not in a concentration that a doctor's prescription is needed, so this is not something to use on the daily basis, the instructions in the bottle recommend to use every three days for two to four weeks.
How does it feel?
The smell is very neutral, it is a scent a man can wear without smelling like a girl. When you apply it you might feel a slight tingly sensation but I assume it is the product sitting and doing its work, the feeling is not unbearable, then there is nothing to worry about unless you know you have allergic reactions to any of the ingredients.
After you rinse the shampoo the scalp feels fresh and clean and you feel relieved from itching, the hair might feel a little dry but it's not that bad. What I liked the most of the shampoo is the fresh feeling it gives after every use, it makes you feel like it really cleaned your hair and it is healing your scalp, it's amazing.
I have been testing the shampoo for a couple of weeks now and it is really working. Based on the results I am currently having, I expect when I finish the treatment the dandruff will completely go away.
This is definitely a must have when you have dandruff problems, it comes with easy instructions that followed correctly can really help with the problem, leaving the hair clean with a nice feeling and it does not have the hideous smell that medicated treatments tend to have.
The only extra recommendation is to adjust the use to your needs: if you have dry hair, this might be an issue, make sure to moisturize your hair and scalp or it might be counterproductive and worsen the flaking. On the other hand if you have oily hair, be happy because this product works fine without any conditioner.