There are hundreds of electric shaver models out in the market but there are a few that take the cake when it comes to affordability, design, and function. Here are the top 5 of the best shavers for men in the market.
1. Philips Norelco G370 All-in-1 Grooming System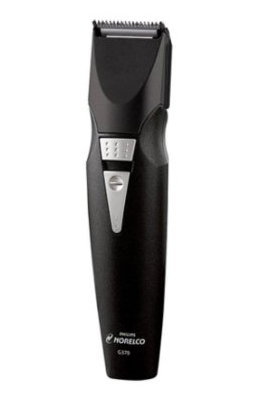 The Philips Norelco G370 All-in-1 Grooming System is a great option for those who want precision cutting but do not want to fork over an arm and a leg for a sophisticated grooming system. This uses the Philips SteelWave technology which utilizes revolutionary,wave-shaped blades for clean and precise trims in the face and neck.
It comes with a hair clipper comb, a beard and mustache comb with 9 length settings. The ergonomic design makes this unit easy to hold and allows full flexibility for those want to cut their own hair. For a price that is below $20 you also get other attachments like the nose, ear and brow trimming attachments for a complete grooming system.
2. Philips Norelco PT730 Powertouch Electric Razor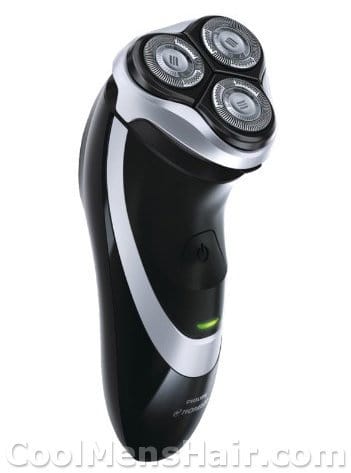 The main thing that this razor has going for it is its dual precision shaving system that effortlessly shaves long hair and stubble with equal precision. It comes with flexing and rotating heads that automatically adjust to the surface of the face for equal trim and close shaving, and reduces the risk of irritation.
You can also do detailed trimming with the pop-up trimmer which is great for trimming sideburns and mustaches. This is also a cordless unit making it a great option for travel. Users love how easy it is to clean the unit, which is also light weight and operates with minimal noise. Buy it here>>
3. Philips Norelco Reflex Action Men's Shaving System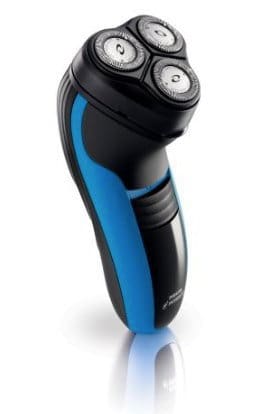 This is another offering by Philips that comes with its patented Reflex Action System for closer shaving since it allows the blades to cut closer to the face. The rotating heads allows the shaver to cut according to the contour of the face for even shaving.
This unit also comes with the Super Lift and Cut Technology which means that it can lift hairs to cut safely and comfortably below the skin level. The 6940 is ergonomically designed with a grip for easy handling. Buy it here>>
4. Panasonic ES3831K SingleTravel Shaver
The Panasonic Pro-Curve travel shaver is a great travel shaver for those in a budget. It comes with a floating head that follows the contours of the face. The model is battery operated which frees users from the restrictions of an electric power cord.
It also comes with an ergonomic design for an easy grip so that shaving and trimming the hair is done easily. The secret to the nice shave that you can get from this unit lies in the precision angled blade, which is set at a 78-degree angle to get as close to the skin as possible.
Coupled with an 8500 rpm motor, you can get a close and efficient shave and minimal risk for irritation. With two AA batteries, the unit can last for up to 90 minutes. For those looking for a reliable shaver that is small enough to carry, this is the unit for them especially since the two AA batteries can be found anywhere. This model is also good for those who prefer wet shaves most of the time.
5. Remington R-3150 Flex 360 Corded Men's Electric Rotary Shaver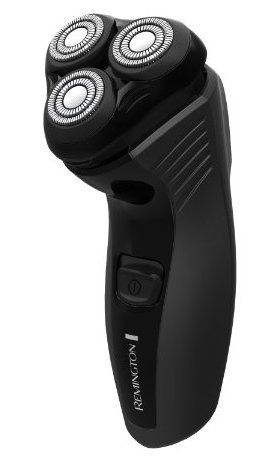 This is another well-known brand and comes with three independent flexing heads that shave efficiently along the angles of the chin and jaw. It comes with a neck pivot that goes in every direction to reach all difficult areas of the face and neck.
Precision trimming is made possible by the dual track surgical blades. A bonus pop up trimmer makes for efficient trimming. Although this is a tad more expensive compared to other models, the R-3150 is solidly built so users can expect many years of good use with this unit. It also comes with an ergonomic design for a good grip.
These are just five of the best and most affordable shavers. Durable designs, a sturdy build, precision shaving with rotating or floating heads as well as surgical blades make these models among the best in their class and the best options for those who want a shaver that will give them the best bang for their buck.