When it comes to 8-year-old boy's hairstyles, we know you're looking for one that doesn't take long, especially for when you're running late in the morning and need to be somewhere.
All you should need for your child's haircut is a comb and some gel or a spray bottle of water to get them looking like the best student at school or on the playground at the park!
Hairstyle Ideas for 8 Year Old Boys
These top 6 hairstyling ideas for 8 years old boys are low maintenance – the ultimate secret combo you want for the best haircut for your kiddo!
1. Long Hair for Little Boys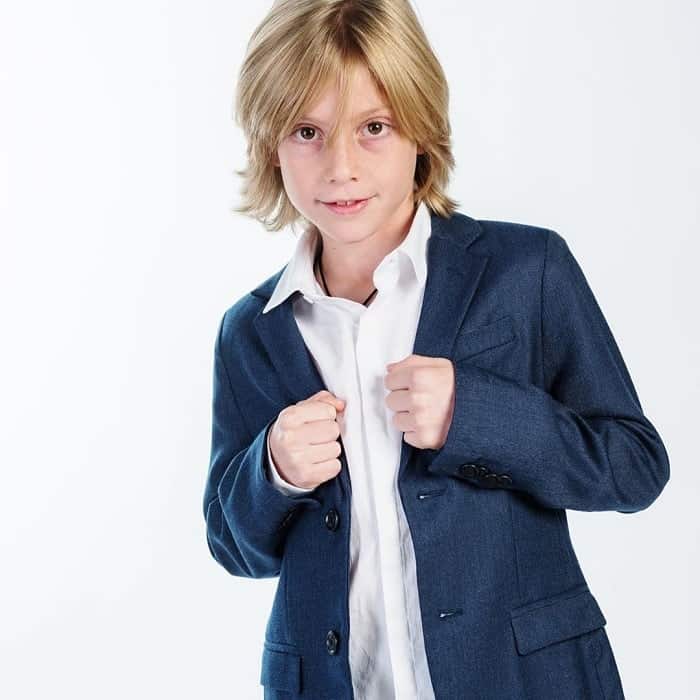 If your kiddo has long hair, a cute center part is an easy way to style it without waking up early! Spritz a few squirts of style spray in their hair, then run a comb through.
2. Boy's Comb Over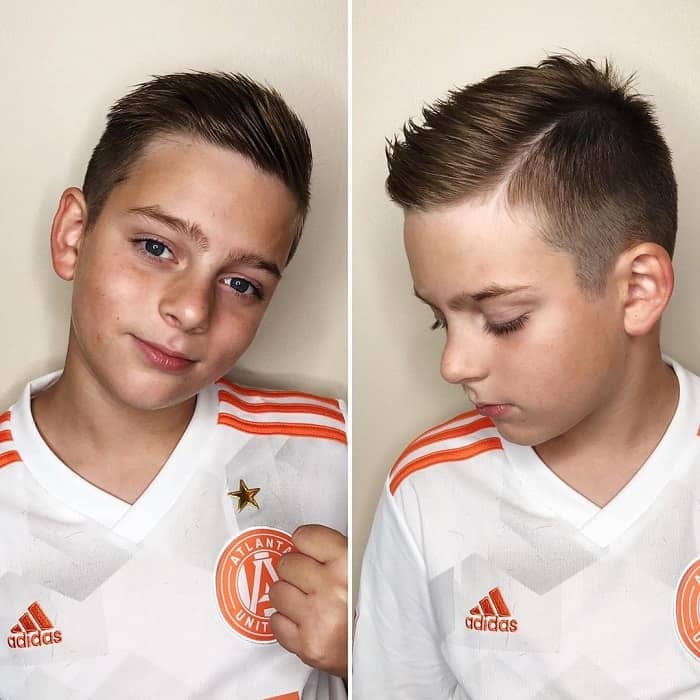 Another low maintenance style for young boys is a comb over. Part the hair at either side when it's damp or mostly wet, then comb to the opposite side.
3. Crew Cut for Boys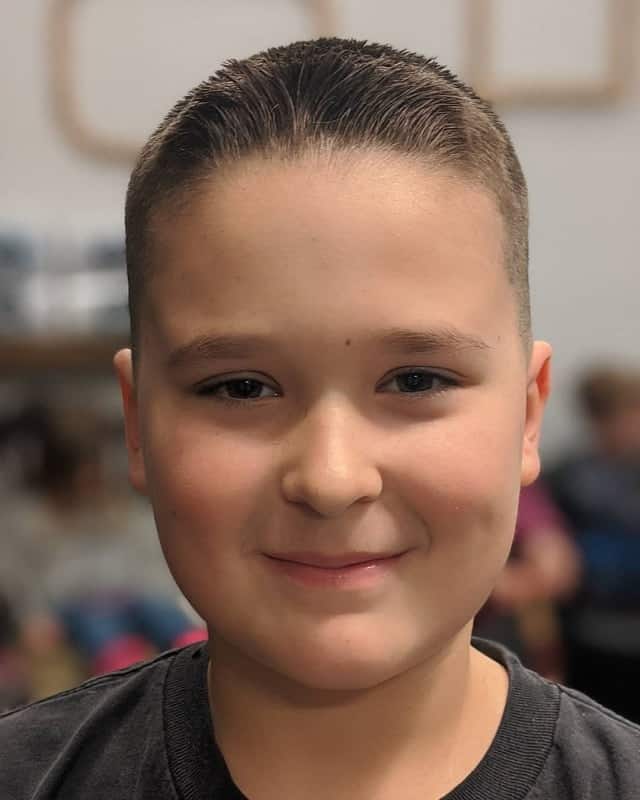 Crew cuts are hairstyles that start relatively short at the front near the forehead then get just a little bit longer.
4. Boy's Fade Haircut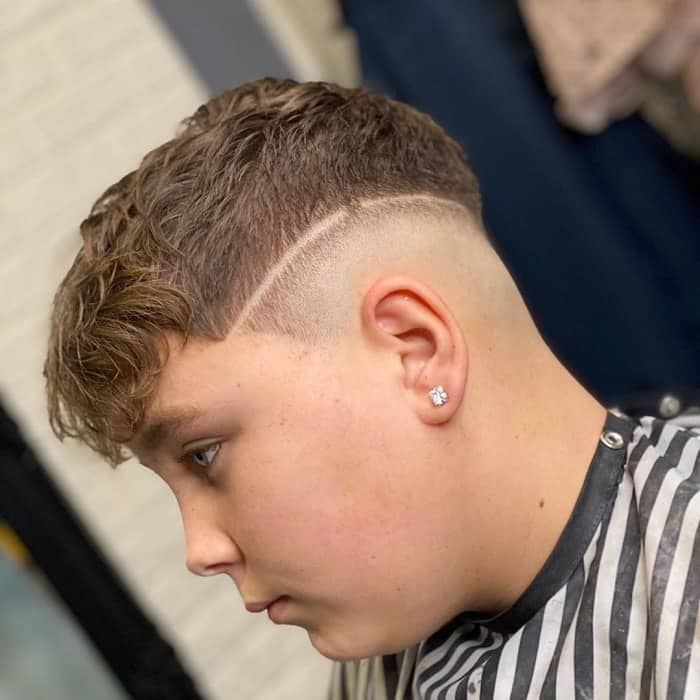 5. Undercut for Boys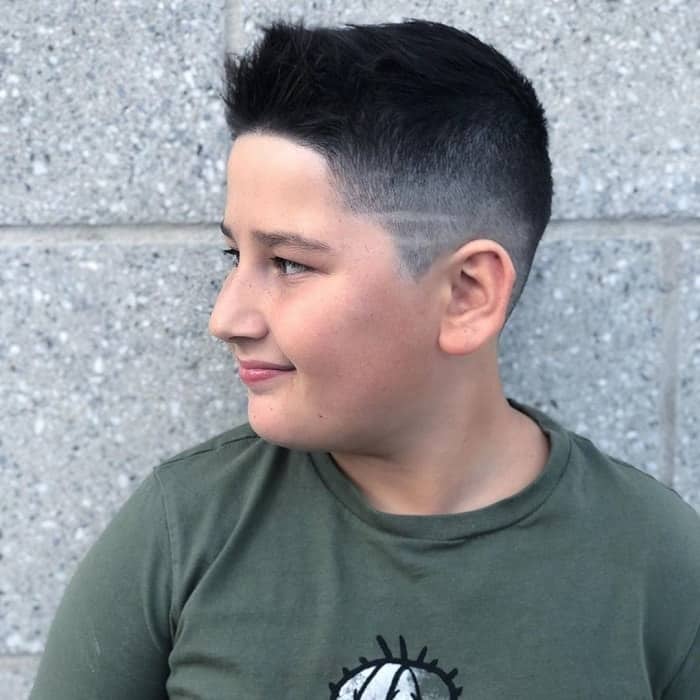 6. Faux Hawk for 8 Years Old Boys