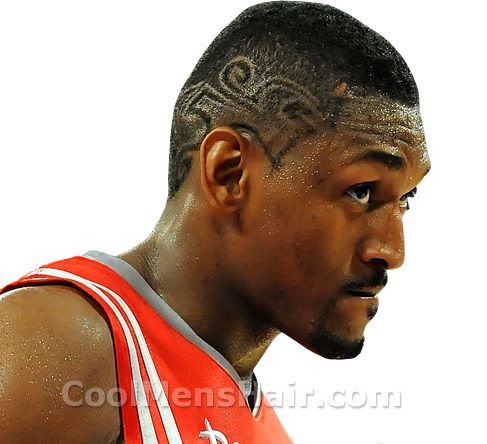 Ron Artest hair tattoo.
Hair tattoos are excellent ways for individuals to make a statement on their personal style. Quality stylists are proficient enough to create a range of designs that will look good for men of all ages. Finding someone with considerable skill is crucial.
Most stylists will expect clients to come to the session with clean hair and a bit of patience. Though the tattoo process is not overly time consuming, it will require the client to remain as still as possible for considerable periods of time. This should allow the stylist to engage in his/her work and produce something that is truly memorable.
Tattoos Designs
As with traditional tattoo shops, clients can select an image from a standard design board. However, many men choose to bring in their own designs that they may have personally created. This is one way to ensure that the image that is chosen will remain unique while it is being worn. Clients may also ask the stylist to sketch a few possibilities, after which they can pick the one they like best. Some people have a general idea of what they want but have not yet been able to nail down the specifics.
The best stylists will look upon their work as a form of art, and as such will take it extremely seriously. Because it is their profession, they will often spend hours learning how to carve even minor details into hair. Prospective clients can look at some photographs of already-finished tattoos to get a good idea of what to expect moving forward.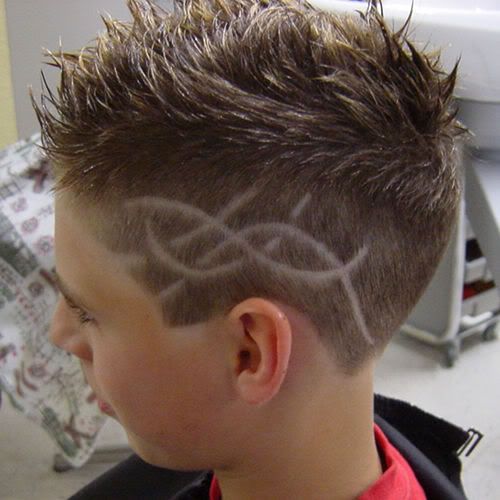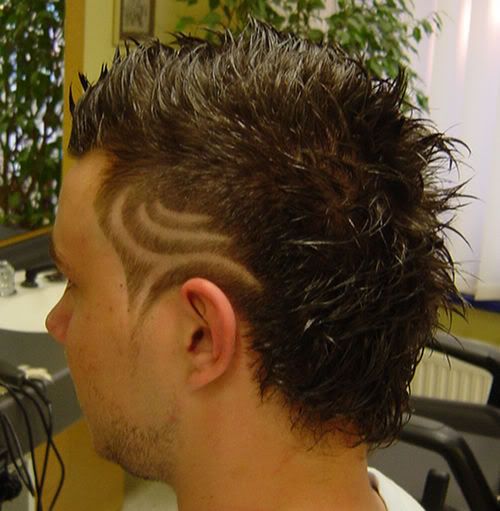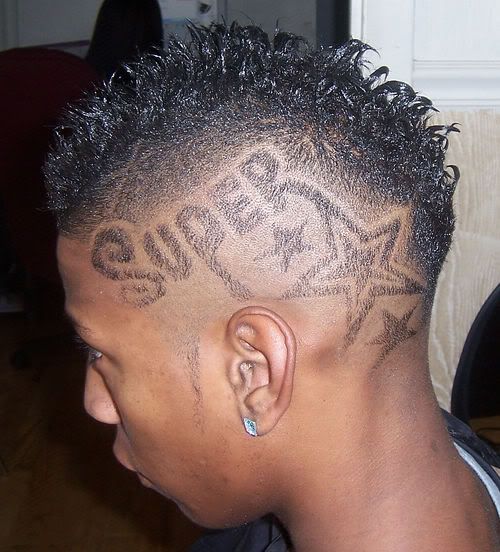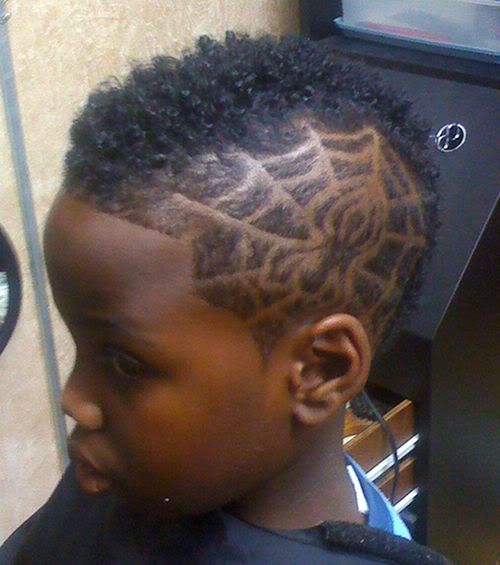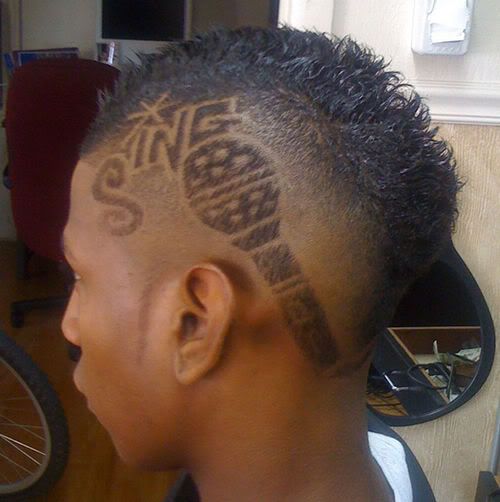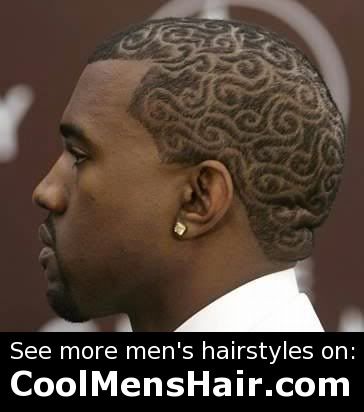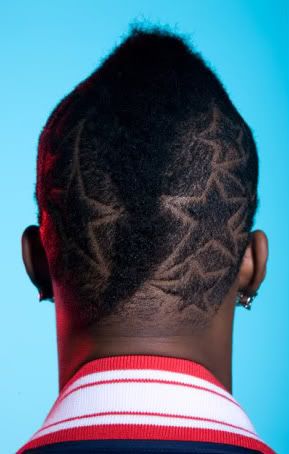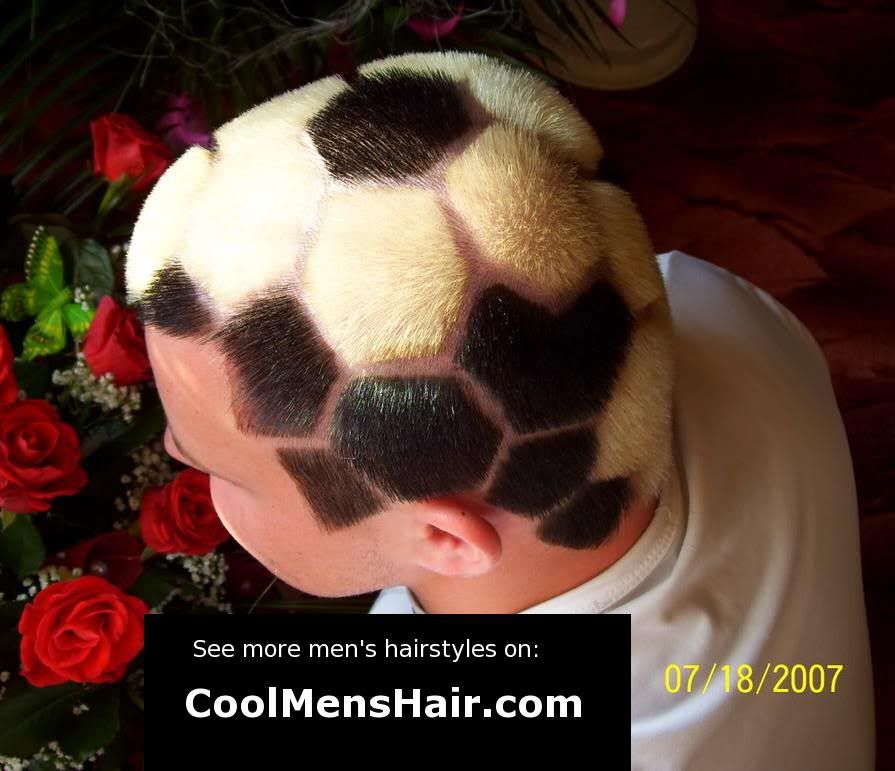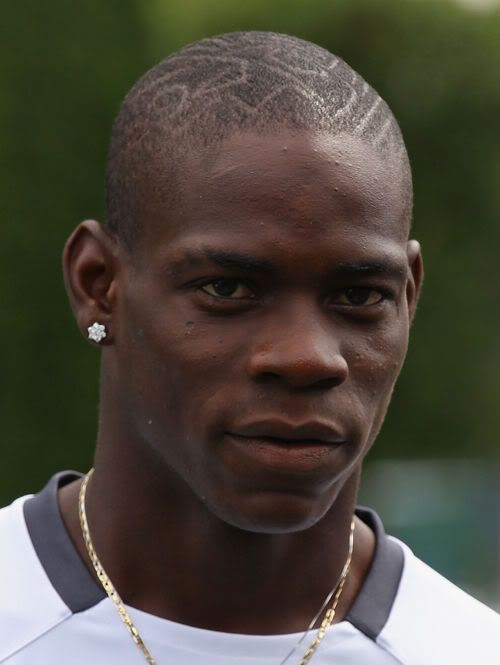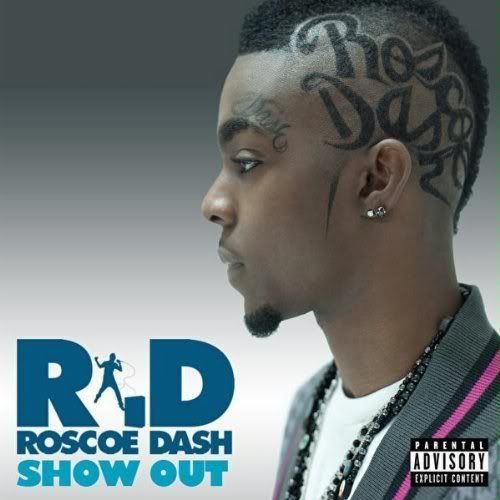 Men should budget for the process. More complex designs will obviously cost a bit more, but this is to be expected. Waiting around until a bit of extra cash is on hand will allow clients to get the tattoo that they have been wanting. Choosing a design that one is truly excited about is an important part of being happy with the outcome.
If friends have gotten a hair tattoo, they might come along to offer some advice. They can be especially useful in helping to pick out a design that will look good and stand out. Choosing something that will be respected in the community is one of the highest priorities and should be a carefully considered part of the process.
Videos on Creating Hair Tattoos
How Long Does a Tattoo Stay
Most tattoos will remain visible for a few weeks or so until the hair begins to once again grow out. When it begins to fade entirely, men might choose to return to their favorite stylist, where they can try a new design.
Ultimately, mens hair tattoos can be quite the fashion statement. When clients go to a location that offers quality, reputable, and efficient service, they should be happy with what they are getting. With a bit of research done beforehand, they should arrive ready to go. Stylists will usually be pleased to assist in selecting an excellent design.