Oily hair is one of the most common problems for men. Most men tend to produce large amounts of oil because of testosterone, and some of these oils are produced by the scalp. However, there are many ways to manage oily and greasy hair, from using dry shampoo to avoiding excessive use of regular shampoos. Read on to learn more.
Best Ways to Treat Oily Hair for Guys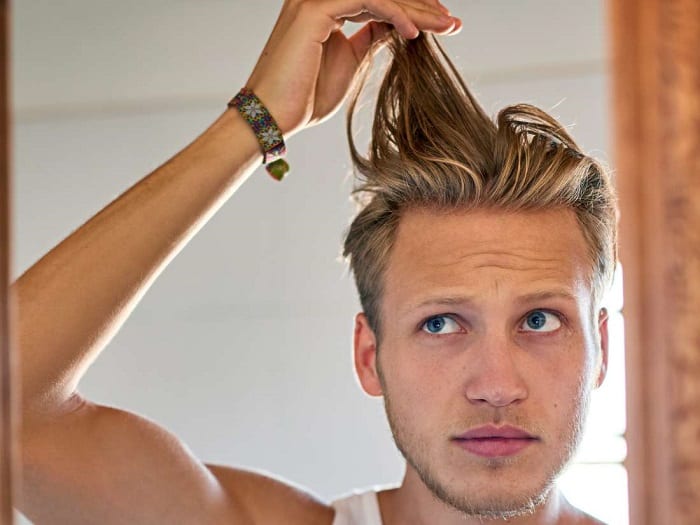 Follow the following tips to avoid greasy and oily hair.
Choose the Right Shampoo
The right shampoo can make a huge difference in how oily your hair becomes at the end of the day. Shampoos that are gentle on the scalp and have no harsh ingredients that strip the scalp dry are best for men with very oily hair.
This is because the scalp tends to compensate by producing more oil if it becomes dry. This causes more oil production and oily hair. Avoid shampoos specialized for curly hair because they will moisturize your scalp & hair.
For best results use a shampoo formulated for oily hair like Maple Holistics Shampoo for Oily Hair. This is formulated to provide a natural solution with its anti-inflammatory and anti-microbial properties.
French Cypress extracts prevent the scalp from producing too much oil and basil extracts give the hair a fresh and clean smell. The only complaint users have is that the shampoo is expensive for its amount and can be hard to find in local stores.
Do Not Overuse Your Shampoo
I recommend shampooing every other day in order to avoid overusing your shampoo. If you shampoo your hair every day this will cause the scalp to dry out as well.
Even if your shampoo is mild, excessive use of shampoo will still cause your hair to dry out. I recommend going a day without shampoo to restore the natural balance of oil in your hair.
Use Dry Shampoo
Dry shampoo is ideal for oily hair because it absorbs excess grease and oil and leaves the hair smelling clean and fresh.
This is suitable for most men since dry shampoo does not require any water. For days without regular shampoo, you can use dry shampoo to avoid odor and grease.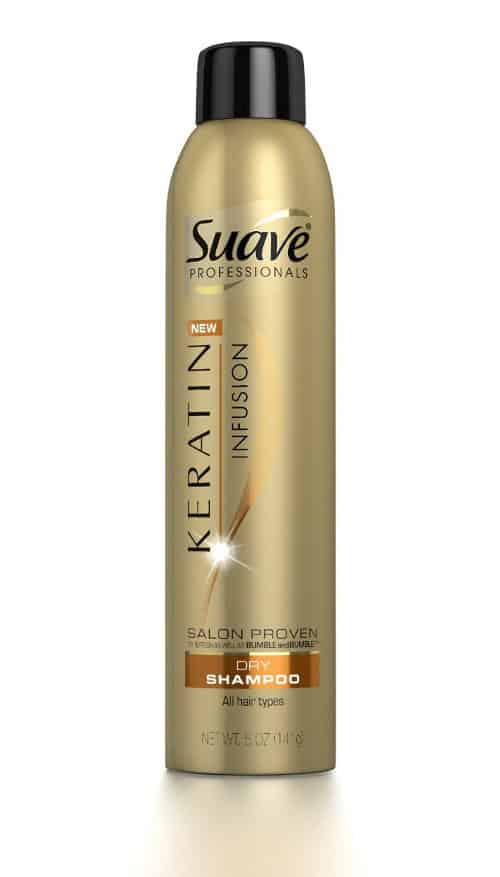 A great oily hair treatment choice would be the Suave Professionals Keratin Infusion Dry Shampoo. It contains keratin to strengthen the hair strands and adds volume to the hair aside from removing all excess oils.
The product also has a gentle and clean smell which is suitable for men who dislike products with strong fragrances.
Some users complained that this shampoo is not available online, but it has recently become available on Amazon. For $3, this is also one of the most affordable dry shampoos out in the market.
Use Baby Powder to Remove Excess Oil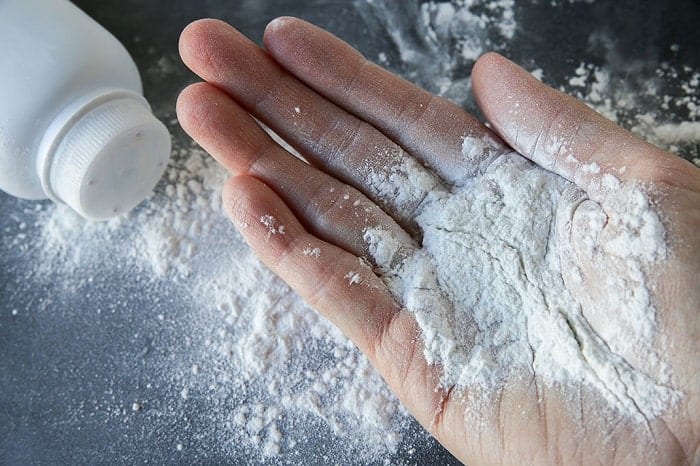 Baby powder is a cheaper alternative to dry shampoo. The powder absorbs excess hair as well. For men with darker hair, use cocoa powder to absorb the hair and shake the powder out once it has absorbed all the oil.
Baby powder has a gentle smell and is not as expensive as a dry shampoo. Because most people have no problems with baby powder, this is also very suitable for men who are allergic to certain hair products.
Avoid Using Pomade or Wax
Hair pomade or wax makes the hair greasy. You are essentially adding more oil to your hair when you use these products. Use water-soluble creams and gels instead which allow the hair to breathe.
Pomade coats the hair strands and settles on the scalp, giving you that warm feeling since it does not allow the scalp to breathe normally.
On the contrary, water-soluble creams can be absorbed by the hair and will not coat the strands with grease. Avoid using any product with alcohol as well.
Alcohol can strip oil from the scalp, and excessive use of these products may also result in overcompensation of the scalp when it comes to oil production.
Men struggling with oily hair should try to minimize their use of harsh shampoos and choose shampoos that are not too harsh on the scalp.
It is best to alternate days with shampoo and days without and opt for dry shampoo or baby powder for shampoo-less days instead. This helps restore the natural balance in the scalp and prevents the excessive production of oil.