Worried about hair loss or hair thinning? Looking for a solution that can help you solve this problem in the most simple and easy way, well then buy a shampoo brush.
Made of plastic or rubber, a shampoo brush is a round-shaped brush, featuring wide bristles designed to boost blood flow to the scalp and provide enhanced scalp cleansing.
Benefits
Help lift dead skin cells from and scalp and provide enhanced scalp cleansing
Increases blood flow to the scalp and helps provide required nutrients required for hair growth
Massages scalp and helps prevent hair loss
Helps you get the best of your hair care products
Simple and easy to use
How to Use A Shampoo Brush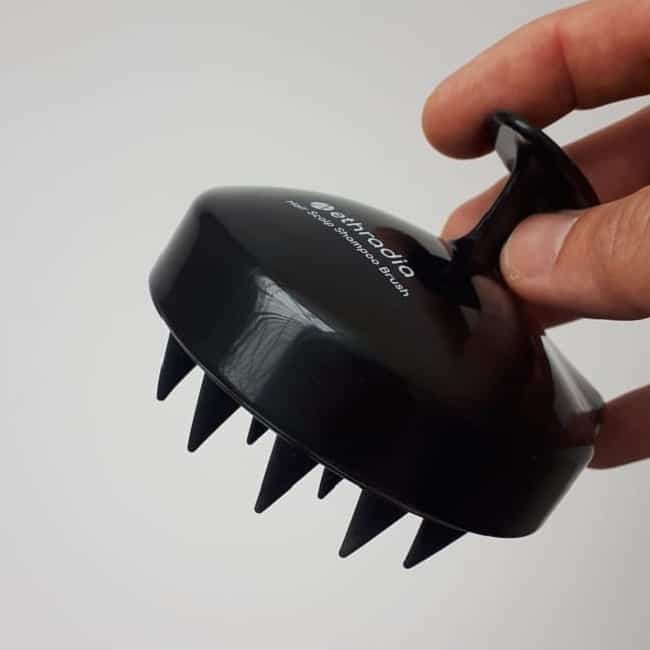 Following are the steps of using a shampoo brush.
Wet hair and apply shampoo to the hair.
Take the shampoo brush and hold its handle between your fingers.
With the help of your other hand, hold the hair towards the end to prevent tangling.
Move the brush in circular motions all over the scalp gently.
Avoid applying to much pressure when moving the brush along the edges.
Wash your hair and apply conditioner.
Watch The Video to Learn How to Use Shampoo Brush
Review of Diane Shampoo Scalp Massage Brush, One of the Best Shampoo Brushes in the Market

Made of plastic, this massage brush features a finger ring to hold the brush and durable thick bristles that are soft and gentle. Available in an assortment of colors, the brush is lightweight and works effectively in massaging your scalp and helps loosens oils, dead skin cells and build up so that it can be away easily.
Diane shampoo Scalp Massage Brush is a unisex product. However, since the brush works more effectively on short hair, it is a great choice of hair care products for men of all ages.
A shampoo brush is a great hair care product that can help you get rid of most of your hair problems in the most economical way. Once you start using the brush, you will never ever want to use your fingers during your hair wash routine.