Looking for a natural solution to make your hair soft and shiny? Use almond oil. Containing healthy ingredients for hair like vitamin E, Omega fatty acids, magnesium and phospholipids, almond oil helps to nourish and strengthen hair when used in your daily hair care routine. Massaging a few drops of the oil in your scalp will not only help keep your scalp healthy but will also help add silk and shine to your hair.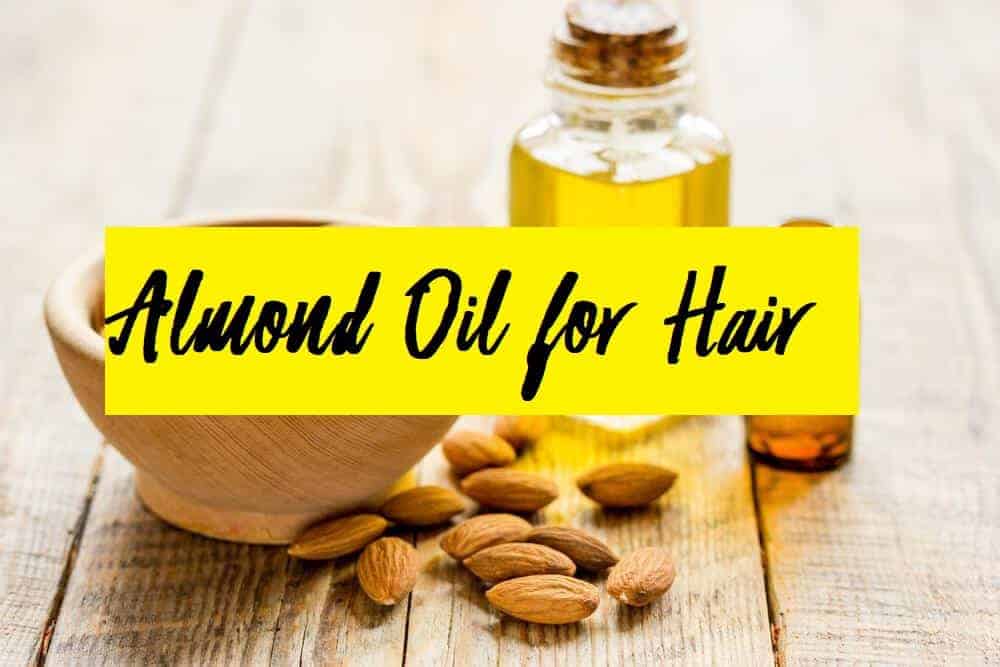 Benefits of Almond Hair Oil for Men's Hair
To learn more about the benefits of the oil for hair and how to apply it properly, take a look at this guide below.
Repair split ends: Rich in vitamin (A, E &B) and Omega (3,6 & 9), almond oil helps seal moisture in the hair for a long time. Applying oil before stepping out in the sun bareheaded will prevent your hair from getting brittle and dry due to exposure to the UV rays and also fight against split ends.
Prevent hair loss and promote hair growth: One of the primary reasons for hair loss in men is the deficiency of zinc, calcium, and magnesium. However, since almond oil is rich in all these minerals, applying the oil regularly will help thwart hair loss and encourage new hair growth feeding them to the root to prevent breakage.
Treat dandruff: Dandruff is usually caused due to the presence of dead cells on the scalp. Almond oil is a great emollient that helps clean the scalp, removing dead cells. Including the oil in your daily hair care routine is one of the best ways to treat dandruff naturally.
Nourishes hair: Almond oil contains a high amount of fatty acids and proteins that help nourish your hair naturally. Applying the oil to your hair helps the nutrients penetrate in the hair shaft and deep in the scalp and nourish each strand of hair making it soft and shiny.
Control oil production: Generally, hair loss is a common problem among those men who have oily hair. Using almond oil helps calm the overzealous sebaceous glands and helps control oil production. Additionally, the oil is one of the lightest hair oils that help condition your hair without weighing it down. This makes it suitable for men who have oily or dry hair types.
How to Use Almond Oil to Your Hair Properly?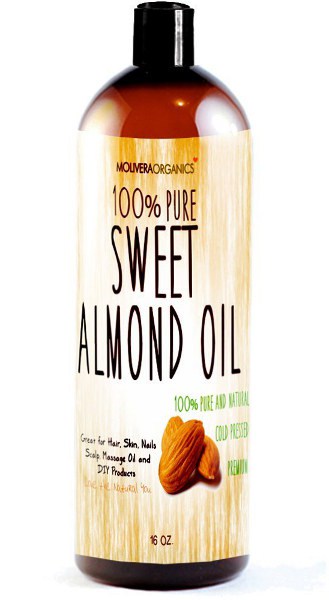 Prepare your almond oil. If you don't have it, I recommend Molivera Organics Sweet Almond Oil. It is guaranteed 100% fresh, natural oil. It has a light smell and not too greasy, so it is good for you when you are going out. And of course, you can also use it in your shower. Here is how to use it in or right after getting out of the shower.
For Wet hair
Untangle your hair with close teeth comb to get rid of the knots.
Take some oil in your palm and rub the oil into your roots. Massage your scalp gently with the oil to circulate blood movement.
Comb your hair from roots to tips to distribute excess oil to the rest on your hair.
Put on a shower cap and allow the oil the oil to get absorbed into your hair and scalp for about an hour.
Use shampoo once to wash oil from your hair.
For Dry hair
Remove tangles from your hair using the wide-toothed comb.
Take a few drops of the oil and apply the oil beginning from the middle of your hair towards the end.
Take a lesser amount of oil again in your palms and apply it gradually to the upper part.
Wait for few minutes before styling your hair.
Using almond oil for hair is one stop solution to keep hair problems at bay. For best results, use it at least 1-2 times a week regularly before shampooing your hair.