Hairstylists around the world agree that the ideal face shape for them to work with is an oval. Hence, it goes without saying that men with oval faces have more hairstyle options than their other counterparts.
Let's have a look at how you can determine if you have an oval face or not to jump into the quest to find the best hairstyles accordingly.
What is Oval Face?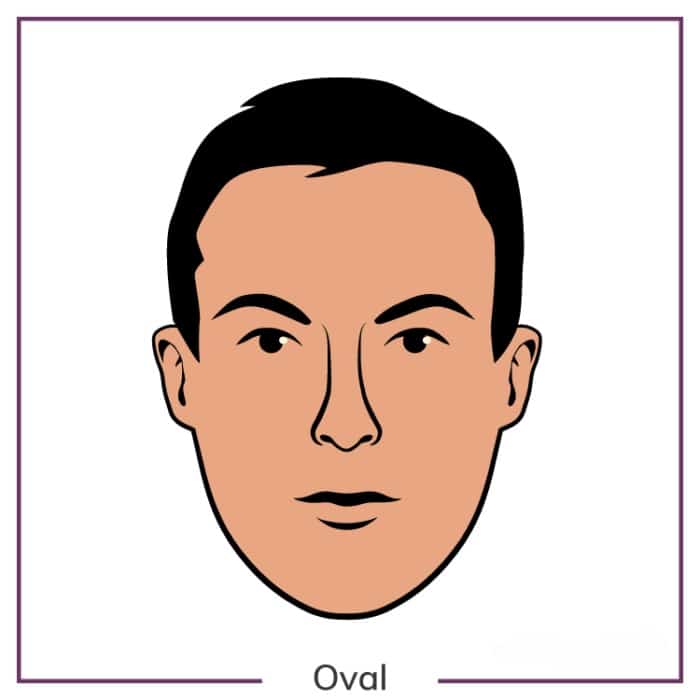 You have an oval face shape if your face shape looks like an egg shape. Length is equal to one and a half times width. Generally, the forehead and jaw have the same width.
How To Determine Oval Face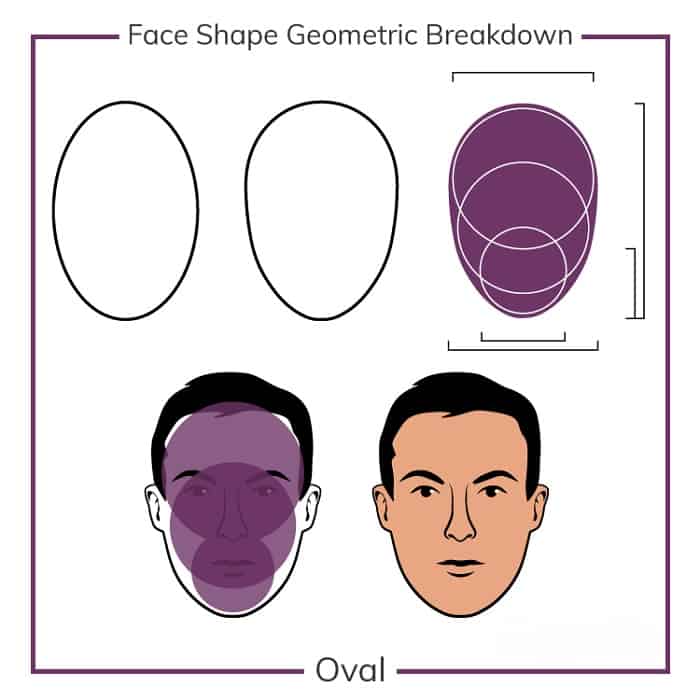 It is a proven fact that the shape of one's face plays an important role in choosing what hairstyles will look good on a man. There are some methods available to help one in determining the shape of his face.
The oval face is the best shape to have because it allows one to wear many different styles. This is why knowing how to determine an oval face is important.
To begin, one should measure the width of the face across the tops of the cheekbones and bridge of the nose. Next, one should measure the width of the forehead. Finally, measure the length of the face from the point of the chin to the top of the forehead.
One is said to have an oval-shaped face when the length of the face is equal to 1.5 times the width. This face shape is balanced and everything is in ideal proportion. This makes it possible to wear virtually any hairstyle and look good doing it.
Knowing how to determine oval face is an important first step to deciding what hairstyles one can wear so that the style complements his features. It is also useful for determining what one's face shape is in the event he does not have an oval face.
Watch The Video to Learn How to DIY Determine Your Face Shape
Most Flattering Hairstyles for Oval Face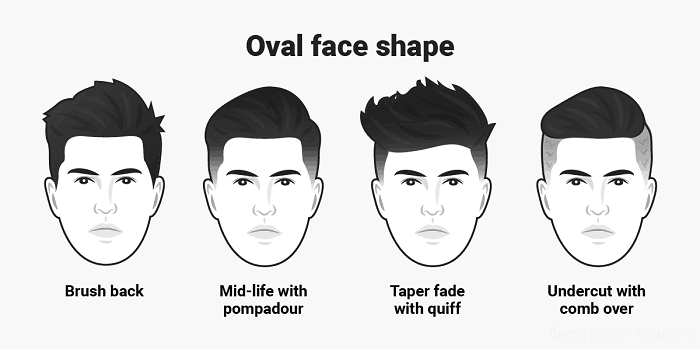 Choosing the most flattering style for an oval face is difficult at best. This is because oval is considered to be the "ideal" facial shape by hairstylists. Mathematically and aesthetically, this is the best face shape to have because one can wear virtually any hairstyle he chooses.
All the styling choices available work well with this face shape because of the proportions being just right. So, you can wear short, medium, or long hairstyle with fewer limitations than any other face. There is no need to choose a style that creates any illusory effects that make the hair and face proportions look different.
One does not need to make the face look longer or wider because the dimensions are already there. The main thing to consider is not to choose the hairstyles that hang on your face, eyes, or that just cover over your well-balanced face shape.