Robert Pattinson is quickly becoming one of the most famous English actors in the business today. He rose to fame for playing Cedric Diggory in the fourth Harry Potter movie. However, he is probably most well known for the role of Edward Cullen, the male lead in the Twilight Saga movies. Here, we are going to take a look at the Robert Pattinson slick hair in Cosmopolis movie.

Robert Pattinson hair in Cosmopolis.
Pattinson will take on the role of millionaire, Eric Packer, in the film, Cosmopolis. The film follows him as he treks across Manhattan. For the role, Robert has his hair styled in a slicked down, conservative style with a part on the side. His hair is cut short and styled in a manner that is appropriate to the character. The hair is parted on the side and the top is flipped to the other side.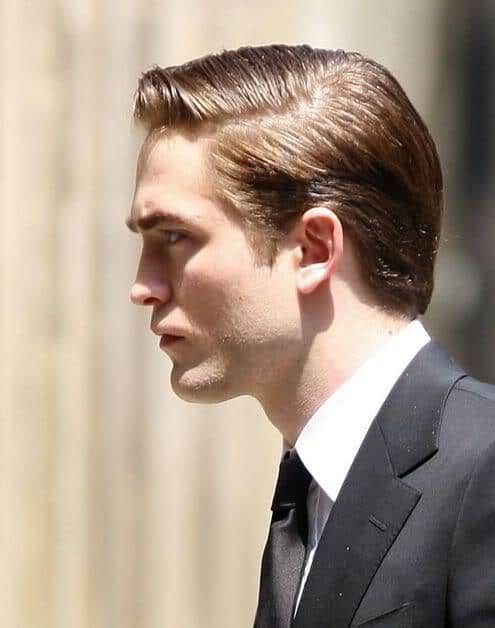 Robert Pattinson slick hair.
He has to use a fair amount of hair cream or wax to achieve this slicked down look. It is reminiscent of the styles that earned many young men the nickname, "Greasers", back in the 1950s. However, Pattinson's hair does not contain the prodigious amounts of cream that gave those styles their wet, greasy appearance.
This is a relatively high maintenance hairstyle. Because it is not heavily greased down, the hair is able to move around and must be rebrushed periodically to put it back in place. He must refresh his wax at the same time to provide hold.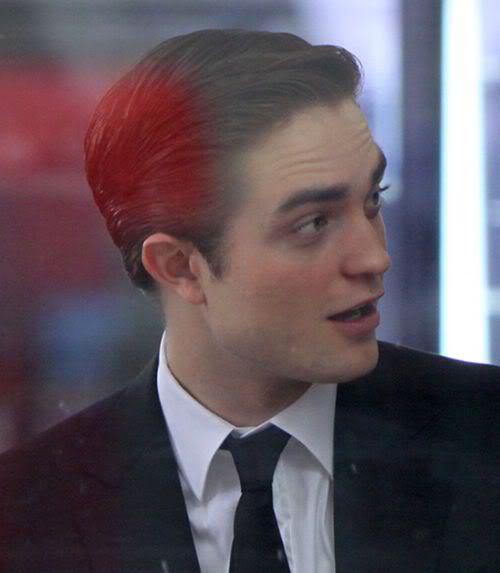 Robert Pattinson slick back hairstyle.
The Robert Pattinson slick hairstyle in Cosmopolis movie is very different from the styles he has worn in past performances. However, it looks good on him and serves to show his versatility as an actor as well as the many options available to him when it comes to choosing a hairstyle. This style fits the character he plays perfectly.