Men have adopted and adapted thousands of different hairstyles through the centuries. Some have been long, some short, some straight, and some curly. However, some men's styles have become so popular and been emulated so much that they have achieved their place in history. Here, we shall be taking a look at the top 10 most iconic men's hairstyles of all time.
10. Bob Dylan Hairstyle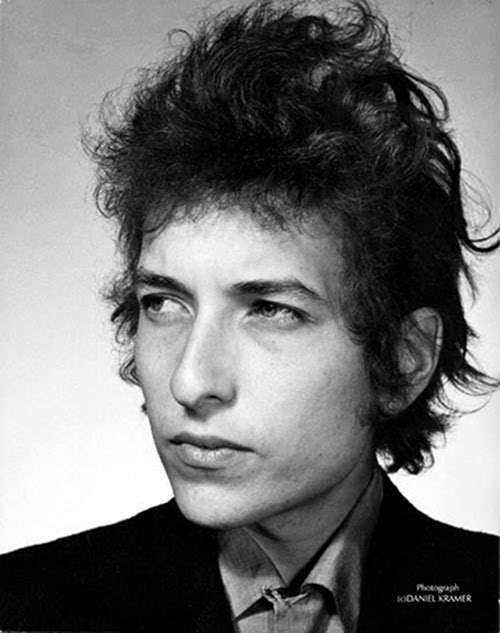 Dylan is an American singer who became famous for some of his anti-war anthems and songs chronicling the state of the world in the mid 1960s. He has been called one of the greatest folk singers of all time.
Dylan's hair has a natural curl to it that makes it incredibly easy to style and practically no product or maintenance is required. He simply allows his curls to fall where they will on his head. This untamed look has become quite popular among men with curly hair.
9. Kurt Cobain Hairstyle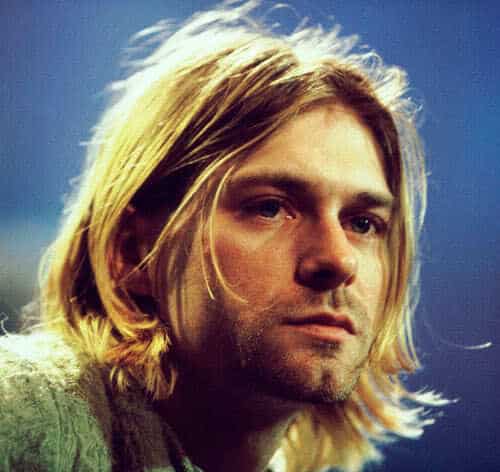 Kurt was the lead singer for the grunge band, Nirvana, when he first rose to fame. Cobain wore his hair long and straight with it parted in the center, a style that has come to be called a bum cut because of its resemblance to another part of the anatomy. This is a simple style that does not require a great deal of maintenance.
8. Jimi Hendrix Hairstyle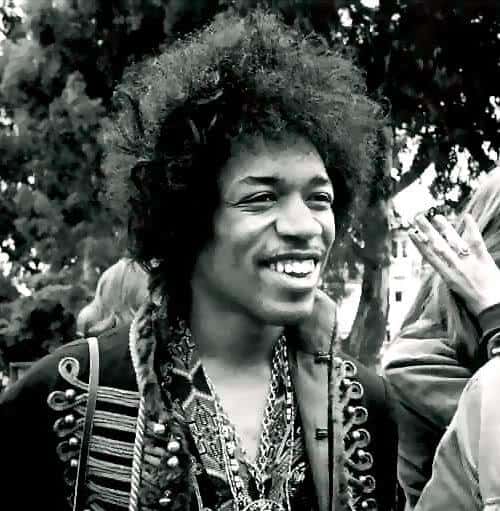 Hendrix has been called by many the greatest electric guitar player of all time. Jimi was one of the pioneers of the new hairstyle known as the Afro. This style saw a great deal of popularity during the late 1960s and all of the 1970s. It worked best for those with naturally curly hair, though a perm could produce the curl needed. The hair was simply teased so that it stood out from the head with a great deal of volume.
7. Michael Jackson Hairstyle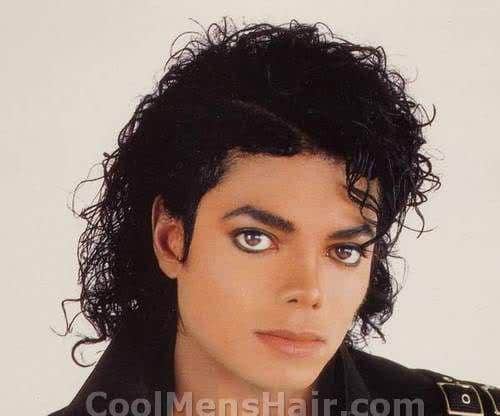 This is another hairstyle that works well for those with naturally curly hair. Here, gel is applied to give the hair a wet appearance. Jackson made his unique by pulling one lock out and letting it dangle in front of his forehead.
6. Justin Bieber Hairstyle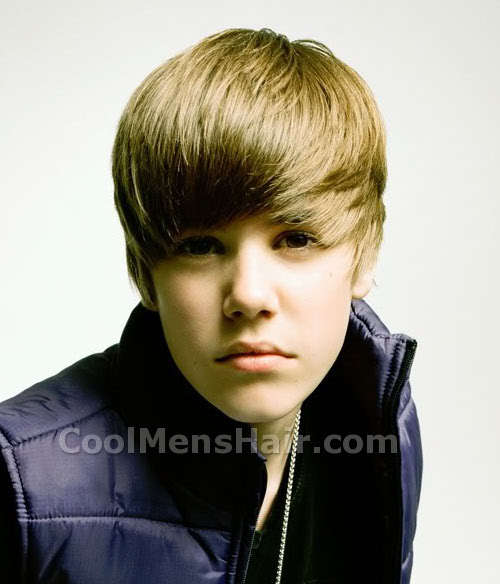 Bieber is a 17 year old Canadian Pop singer who rose to fame after releasing a video of one of his songs on YouTube. He wears his hair at a medium length, just covering his ears. His fringe is cut so that it follows the contours of his eyebrows and stops just above his eyes. The hair is lightly parted on the left and combed slightly toward the right.
5. Julius Caesar Hair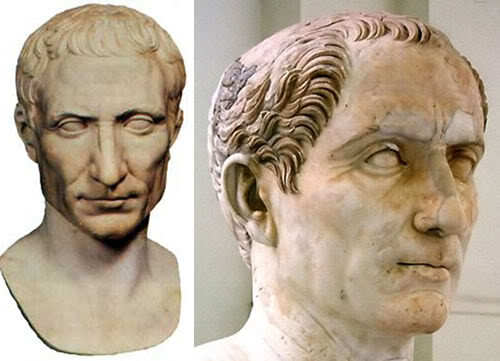 Caesar was a member of the triumvirate that ruled Rome until his murder on the Senate floor, made famous by the Shakespeare play with his name. Caesar's hair was cut very short with a fringe that barely came down onto his forehead. This is considered one of the classic male hairstyles of all time.
4. James Dean Hairstyle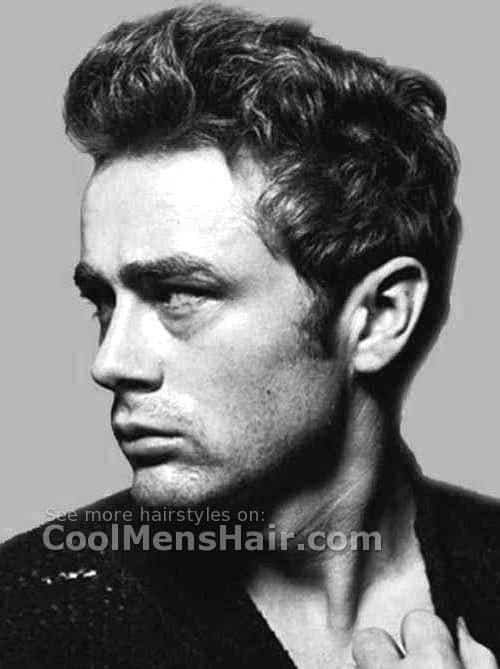 Dean was an American actor who established his character in the movie Rebel Without a Cause. The hairstyle he most favored was a pompadour. Here, the hair was combed forward, then flipped up and back to give it height in front. The back and sides were short. Hair cream was used to hold the hair in place, though not as much as used in producing other hairstyles of the era.
3. Bob Marley Dreadlock Hairstyle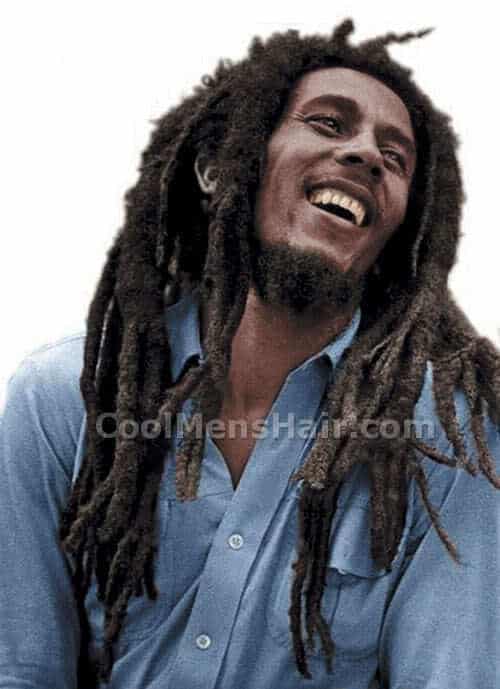 Marley was a Jamaican musician who introduced Reggae as a music style in the US. He was also a practicing Rastafarian, meaning that he was a heavy user of cannabis. Marley wore his hair in dreadlocks, one of the signs of Rastafarianism. Dreads are created by combing the hair backward until it tangles and allowing the tangles to grow and bind together randomly. Many think that washing the hair prevents such tangles, but this is not true.
2. Elvis Presley Hairstyle

Presley came to be known as the King of Rock n Roll over the course of his career. Presley was another who wore his hair in a Pompadour. The largest difference between this and James Deans style was the fact that Presley wore mutton chop sideburns. These sideburns came to be the major identifying factor when trying to replicate his hairstyle.
1. Beatles Mop Top Hair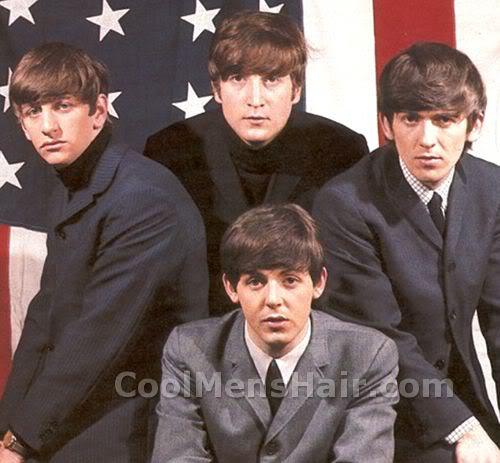 The single most iconic hairstyle of all time is the Beatles' mop top hair. This was a style that had the hair cut to a uniform length with a fringe that covered the eyes. It was named because of its similarity to the head of a string mop.