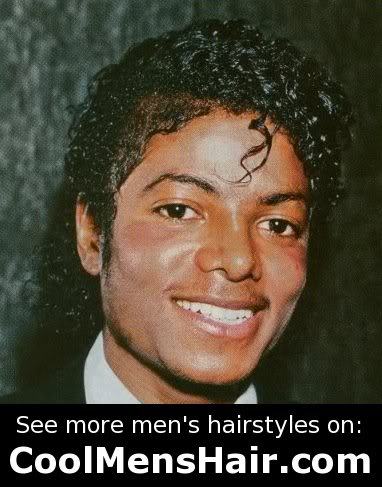 Michael Jackson jheri curl hairstyle.
Style is defined by various people and cultures over the years. A very recognizable look is Michael Jackson Jheri curl hairstyle. Jheri Redding sported the look even before Jackson used it as a signature look. The style was popular in the 1980s as a distinctively African-American image. In addition to being a cultural look, the style has variations to suit the individual wearing it.

Michael Jackson curly hair style
The single unifying feature of this hairstyle is a loose curl. In some instances, the naturally curly African-American hair might need to be loosened through the use of perm rods. The hair needed to retain the curl, but not kinky. If a slightly different curl position was needed, the chemicals could be used to reshape the curls.
Another important characteristic of the Jheri curl is the cut. The way the hair is shaped through excellent cuts helps to make each wearer look slightly different, yet with the same general air. The style is one of the more popular hair designs for men of the 1980s.
The length and positioning of the curls helps to enhance and call attention to the facial features. This is the factor that makes this hairstyle so popular and yet so distinctive on each person who wears it. The style might have longer curls to the shoulders on the sides. Another person might keep the curls short to frame the face. Variations might have shorter hair in front with a longer loose curl on the sides and back of the head.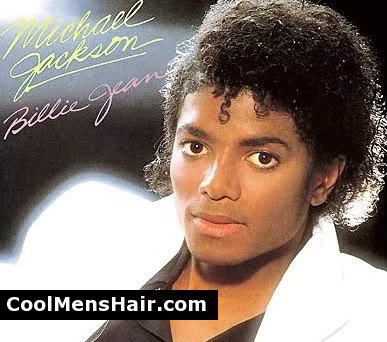 Michael Jackson jheri curl hair
The Michael Jackson Jheri curl hairstyle was shorter on top with a loose curl or two on the forehead. His hair curled softly away from his face. When trying this look, it is particularly important that you have a great cut and that you find a stylist who knows how to work with typically African-American hair. Don't make the mistake of thinking that it's just a loose perm. Your hair will look great if you design the shape and curl to be flattering to your face shape.