Chic haircuts for men with thick curly hair are not easy to find. Men are usually into hairstyles that are easy, low-maintenance and effortless. This means that they adore short hairdos. Gentlemen with curly hair find it very hard to experiment with different looks, and most of them also tend to keep it simple. But the ones who don't are always on the lookout for trendy haircuts.
Latest Hairstyles for Men with Thick Curly Hair
You can check out these 7 thick curly hairstyles and see which one would be perfect for your hair type.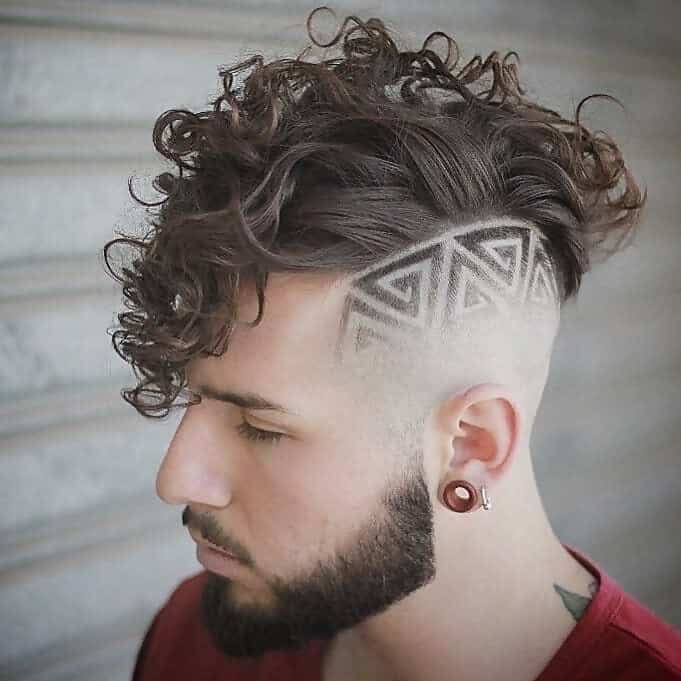 An undercut will always freshen up your thick curly hair and make it more unique.
Ideal for: Great for everyone who wants to get out of their comfort zone.
How to Style: All you'll need to do is keep the curls in shape with a mousse or a cream that you usually use. A disconnected undercut will require common visits to the hairstylist.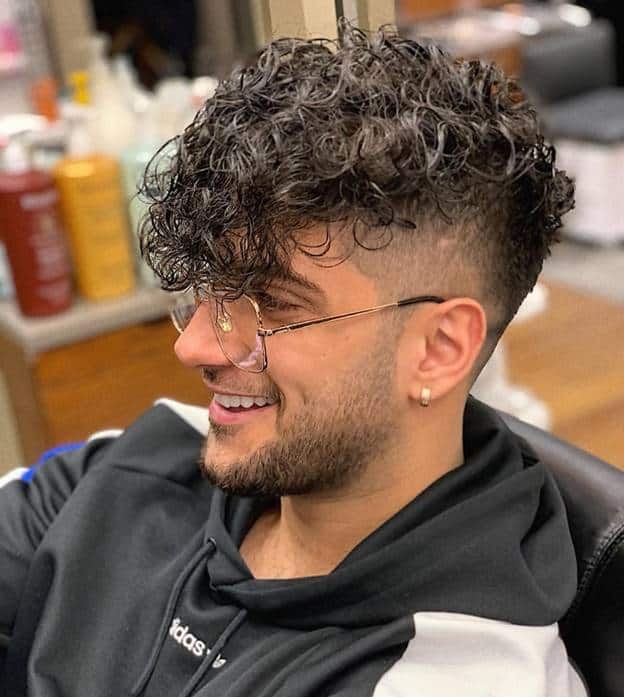 Wet looks are not only popular among women. This faux hawk hairstyle for men with thick curly hair looks so attractive.
Ideal for: Perfect for men who love messy, undone looks.
How to Style: Get a hair product that will help you achieve the wet look.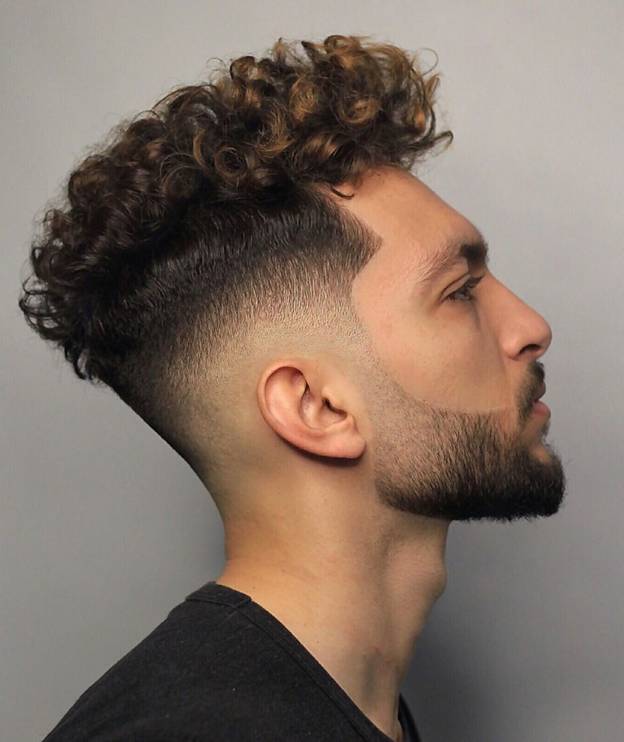 This is one of the coolest haircuts for men with thick curly hair. Curly hair with fade is trending like crazy and men love it.
Ideal for: It works for anyone who has curly hair and wants to have the sides shorter.
How to Style: When you go to the hairstylist, ask for shorter sides and a medium fade. Use your favorite product to style the curls and keep them bouncy.
If you have thick & curly hair, you should definitely consider growing it out.
Ideal for: Only brave men will want to get this hair length and flaunt a side part.
How to Style: Just get a fine-tooth comb and create a side part on the left or right.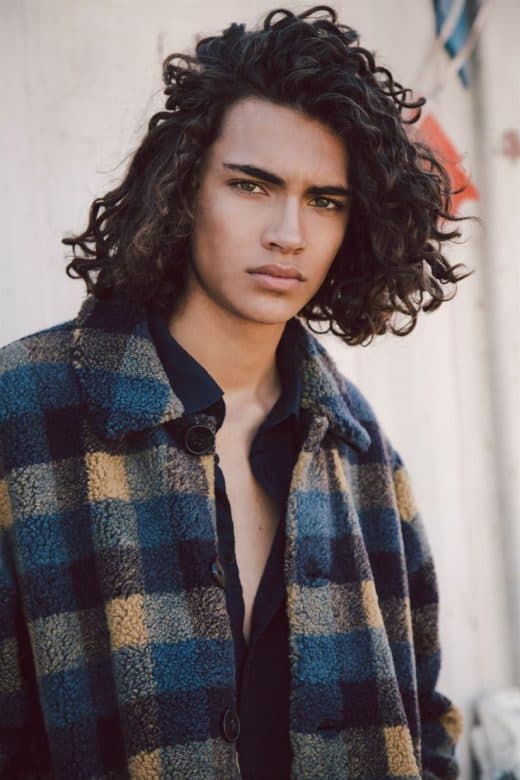 This is another statement haircut for gentlemen with thick curly hair.
Ideal for: Great for all guys who want to have long hair.
How to Style: Long curls require more work in terms of products. You can create a middle part, add a mousse for a nice finishing look.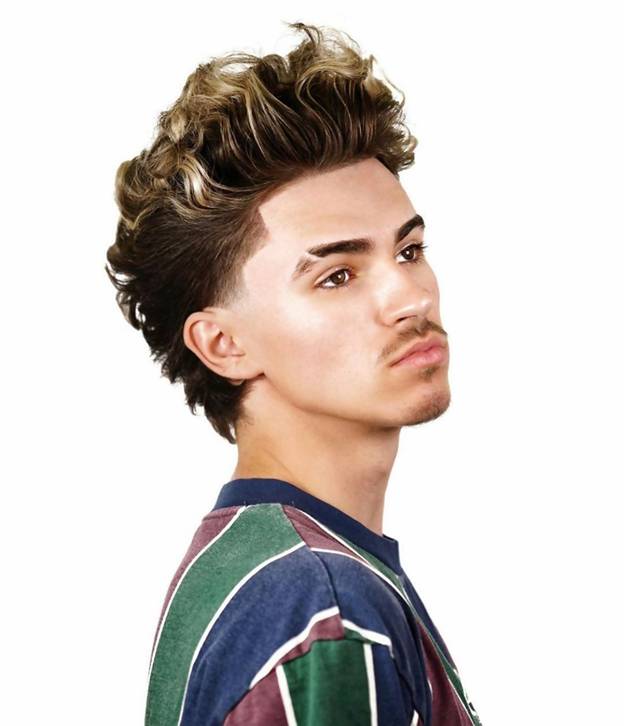 Summer is the best season to play with highlights.
Ideal for: All men with curly hair can try out highlights, no matter the color of their natural hair.
How to Style: The best way to get these thick curly hairstyles for men is with a visit to the hairstylist. Avoid trying to highlight your hair at home and always consult with a professional.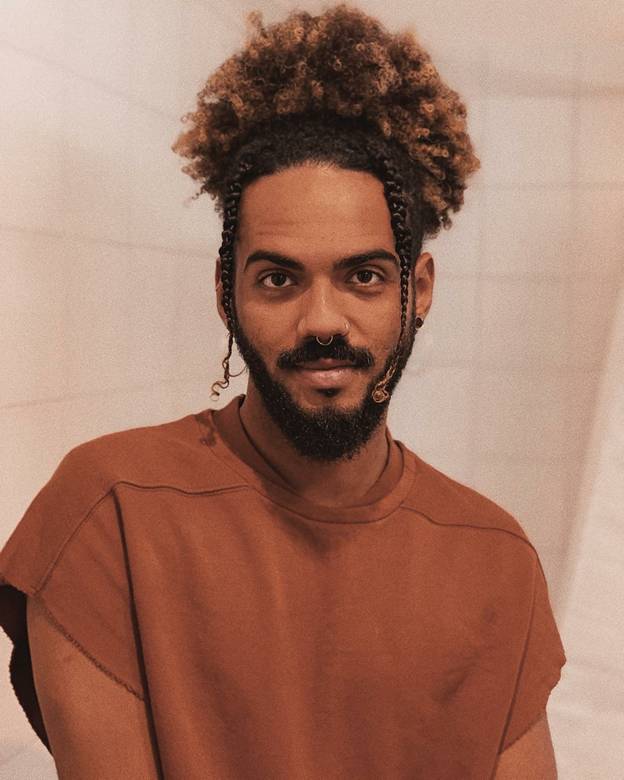 Braids are meant for everyone, even guys with thick curly hair.
Ideal for: Great for longer hairdos.
How to Style: Simply do a braid or two wherever you want. That way, you can get your long curls away from the face and still rock a chic thick hairstyle with curls.