Many guys want to know what the coolest, trendiest haircut they can wear is. They ask around and they look at men's magazines to see what's hot and what's not. That's all fine, however, they ignore on a few factors that are absolutely crucial when choosing the right haircut.
Sure, that new haircut Zac Efron is wearing looks hot… on him. This does not guarantee it will look hot on you too. Celebrities usually have a few hairstylists orbiting around them, trying to figure out how to make them look amazing.
These experts know one secret that, from now on, is in your hands as well.
This factor is the single most important one to look at when choosing a new haircut. And that factor is…
…the shape of your face.
A haircut is not something to look at in isolation. It needs to be put in a context which is… your head. Depending on the roundness of your cheeks, the size of your ears or how long your actual face is, a haircut can look amazing or it can make you look downright ugly.
By now you're probably asking yourself: this sounds too complicated… I'll just go to a hair stylist and ask his opinion.
You should go to a hair stylist. In fact, I recommend it. The can and will recommend you a great looking haircut based on your facial shape. The only thing is.. it may not be the one you like.
That's why I urge you to take some time and identify your facial shape, then look for haircuts that might look good on you. Only then you should go to a stylist and ask his opinion.
OK, let's get started.
There are five basic facial shapes. Some stylists will tell you there are four, some will say there are eight. Let's stick to five to keep things simple.
Just look at each of them and try to determine the one that's closest to your face. Use a mirror if necessary.
Shape 1: round
I've put this one up first because this is where I fit. For many years I though the best hairstyle is very short. A hairstylist encouraged me to try something new so I did… with amazing results.
The trick about a round face is that you should make it look longer. Longer faces are more sexually appealing in guys. Take a look at the following picture to get a feel of the options: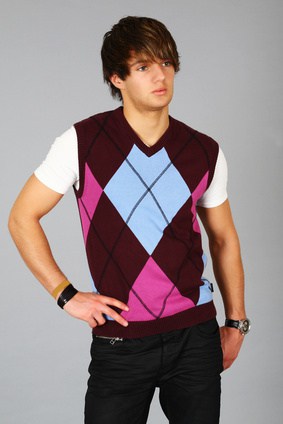 Photo source: http://coolmenshair.com/wp-content/uploads/Fotolia_14240829_XS.jpg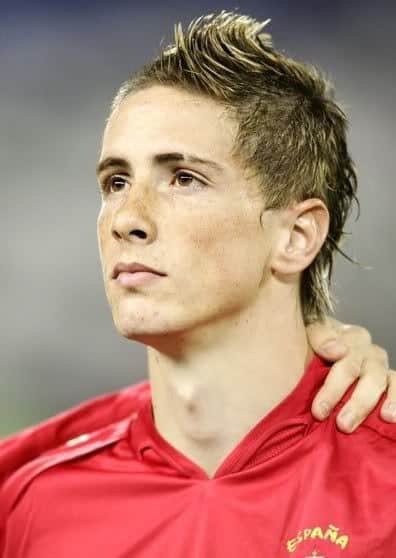 Photo source: http://coolmenshair.com/wp-content/uploads/fernandotorresfauxhawkhair.jpg
As you can see, both hairstyles help tremendously in making the entire face look longer. OK, let's move on to the next one.
Shape 2: square
The best piece of advice I can give you if you have a square face is… don't try to hide it.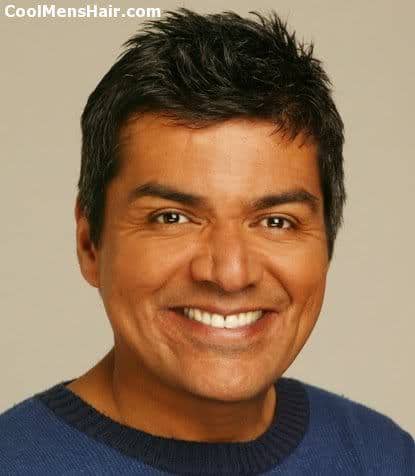 Photo source: http://coolmenshair.com/wp-content/uploads/george_lopez_hairstyle.jpg
Shape 3: oval
If you have oval face, you're very lucky. Most hairstyles go well with your facial shape. All you have to do now is find something that will really make you stand out from the crowd. Here's a few ideas: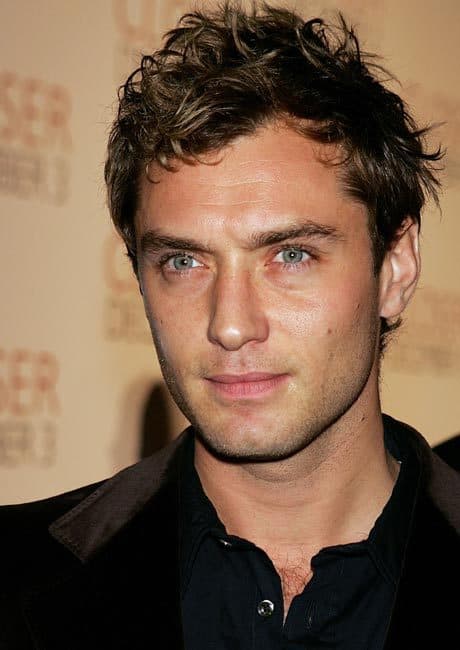 Photo source: http://coolmenshair.com/wp-content/uploads/jude-law-4521.jpg
Photo source: http://coolmenshair.com/wp-content/uploads/james.jpg
Shape 4: triangular
When someone says triangular face, they need to look no further than Justin Timberlake. He's always trying on new haircuts so you'll have lots if inspiration.
If you have a triangular face, your forehead is visibly wider than your jaw, so you need to balance things out a little. So don't wear bangs or leave your hair too wide to the sides, it will only make your forehead look even wider.
Photo source: http://coolmenshair.com/wp-content/uploads/justin.jpg
Shape 5: diamond
If this is you, you probably had a hard time finding a haircut… until now. Just look at what Johnny Depp is doing and try to do the same. Your forehead is not very wide so you want to do something about that.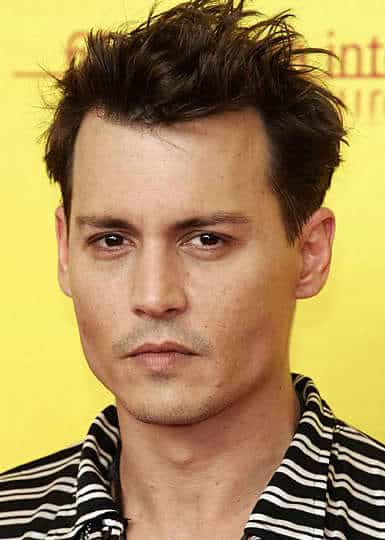 Photo source: http://www.fiicustil.ro/blog/index.php/tunsori/exemple-de-tunsori-pentru-barbati
There you have it – all facial shapes and some of the best haircuts for each of them. Now that you know your facial shape, all you have to do is find as many haircuts that look good on it.
Just find men (celebrities preferably) who have the same facial shape as your and start monitoring them. Once you gather pictures, go ahead and print them to take them to your stylist.
Don't try a haircut on your own. Always ask for a second opinion from an expert.
Good luck!
About the Author:
George Lazăr
George is very passionate about men's clothing style. On his blog he writes about everything related to clothing, color matching, accessories and haircuts.