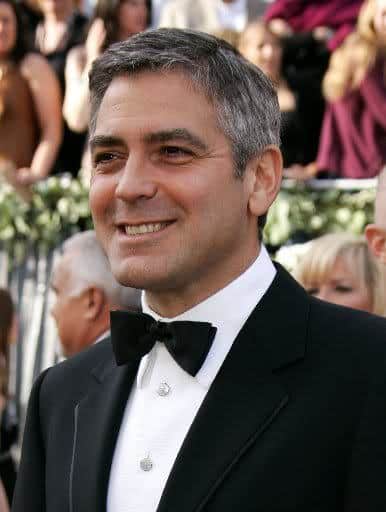 George Clooney Hairstyle
Tagged as one of the sexiest men alive
George Clooney
can make any girl's heart beat faster. Much of the credit goes to his – physical and killer looks. This is one of the reasons why he is acknowledged by one and all as one of the leading "Lady Killer" in Hollywood of contemporary times. A trademark of his charismatic presence Clooney has been experimenting with his hair for quite a long. A man with salt and pepper colored hair and a debonair persona, Clooney has won the hearts of millions worldwide. But unlike many of the Hollywood stars, he has never parted with his sophisticated looks all throughout his long and successful career, even after sporadic experiments with his hair.
George Clooney of Irish-American descent was born on born May 6, 1961. Hailing from the town of Lexington in Kentucky, his ruffled short patterned hair lent him a boyish charm. As an actor Clooney made his debut in the E/R, an American medical drama series. His long, thick and slightly wavy hair instantly went to become a fashion statement. After remarkable performances in several television series, he finally landed up with a role in Combat High. Clooney's impressive cinematic debut was the perfect start to a fantastic film career. Hitting the headlines in 1997 for his portrayal of the Dark Knight in Batman and Robin. Clooney's success was soon followed by the movie Out of Sight. The movie made him the King of many hearts with his dazzling looks and his short razor cut hair.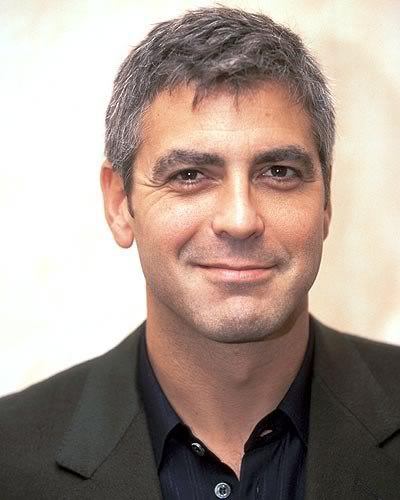 George Clooney Caesar Cut
George Clooney's trimmed sides with thick wavy hair in the middle in
Out of Sight
and
The Peacemaker
instantaneously catapulted him into the limelight as a fashionable hip film stars. While in
One Fine Day
, starring opposite Michelle Pfeiffer, George had a casual front facing hairstyle,
Caesar cut
. In
The Perfect Storm
he went for longer hair with large sideburns and trimmed beard look.
Ocean's Eleven
and
Ocean's Twelve
saw a classy looking Clooney with side parted hair playing the character of Daniel Ocean.
George Clooney is regarded as the most suave and sober style icon for men of this generation. Standing high at 5′ 11′ George Clooney is quintessentially known for his retro looks and his short but trendy hair that has earned him the nickname "The King of the Cool".