If you are a classic man who wants to go back to his root, this section is for you. You don't have to be a particular age to sport this haircut. Some of the falling haircuts do have modern elements added to it, which you can get or omit. At the end of the day, these classic 80's flat top haircuts are only to inspire you. If you are interested keep on reading.
33. Military Flat Top
This is yet another military haircut inspiration. The best thing about military flat top haircuts is that they are practical, clean and hot. You get to keep a little bit of length at the front as well. The buzzed sized adds to the clean chic look.
34. Classic Flat Haircut
If you aren't into faded sides this classic flat haircut is the right option. It looks stunning and literally requires no maintenance at all. It is a great short haircut for older men who are constantly on the go.
35. Curly Hair Flat Top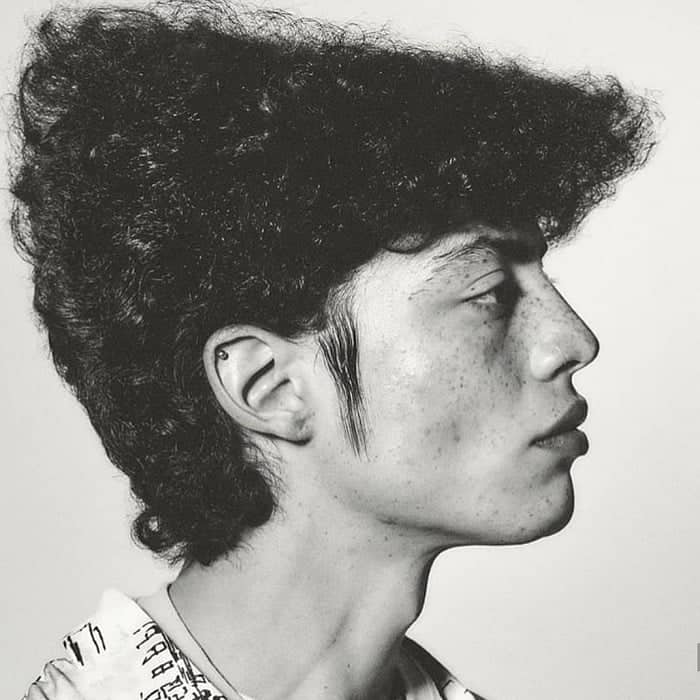 This flat top hairstyle is really is the definition of vogue and chic. If you are into embracing your curly hair, this cut is just right up your ally. Even though it might take a bit of work it is worth it. You will definitely be the center of attention for all the right reasons with this haircut.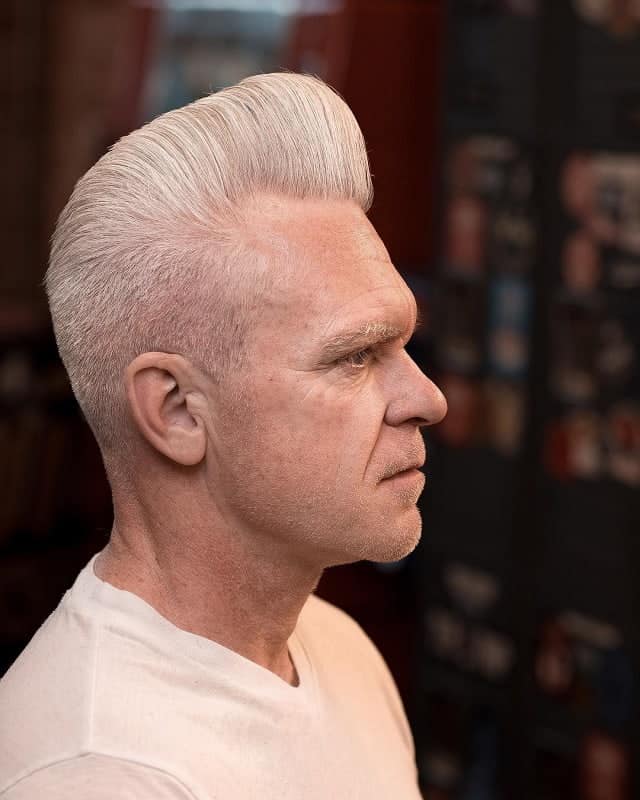 The pompadour combe over hair look has been around from forever. There is something about the sleek back hairdo that makes it look extremely sexy. If you want a great alternative for a top flat haircut, this is perfect. It is great for all ages and is sexy as well.
37. Asymmetrical High Top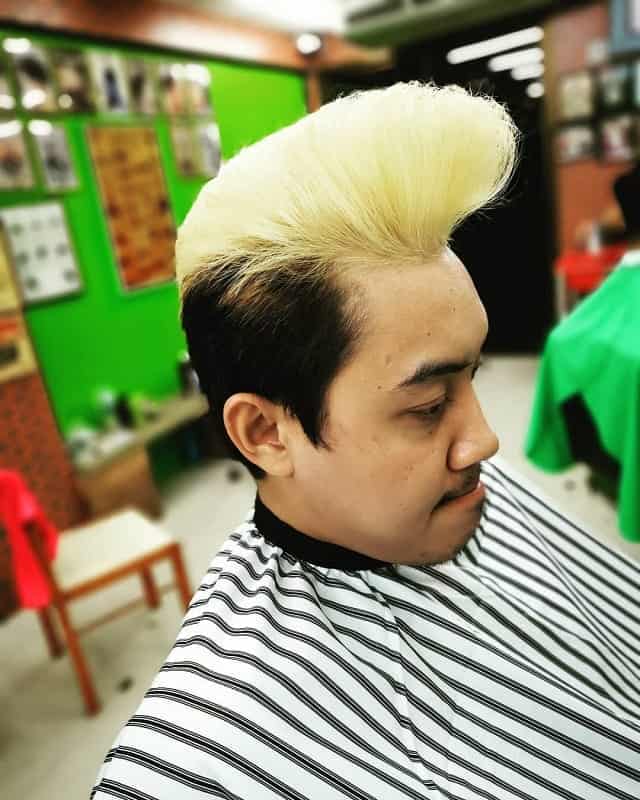 The asymmetrical high tops have always been around. This Asian haircut is apt for someone who likes having an out of the box aura about them. It adds a little extra oomph you could color your hair light brown. This haircut is classic, fun and edgy.
38. Flat Top Boogie
Boogies have been a cult favorite haircut from the '60s to the rockabilly boogie. This men's flat top haircut is as classic as it gets. To add a modern twist to it, you could color you're a purple-blue. This makes the loon in trend, fun and classic.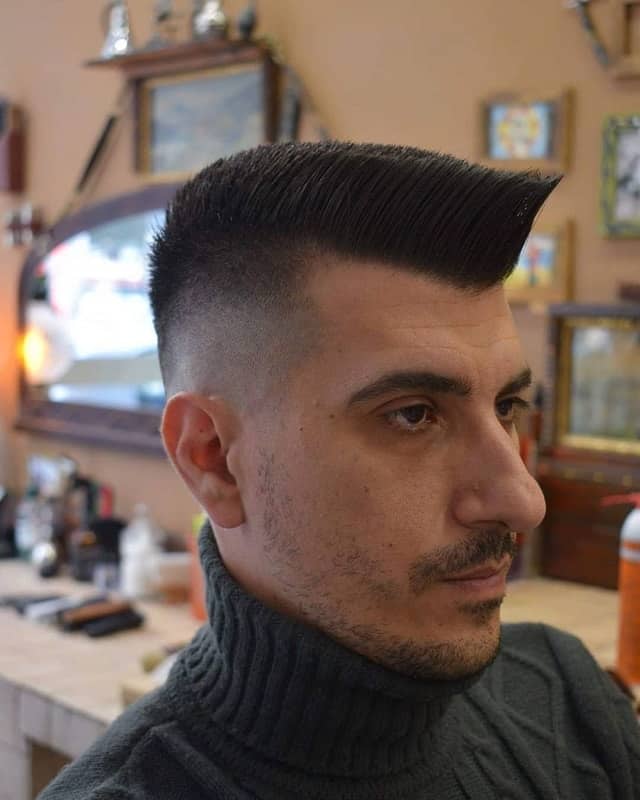 If you are into Mohawks but at the same time need change that's not far off, this is the right idea. This smooth faux hawk gives you the best of both worlds. In order to make it modern and relevant, you can add tapered fades.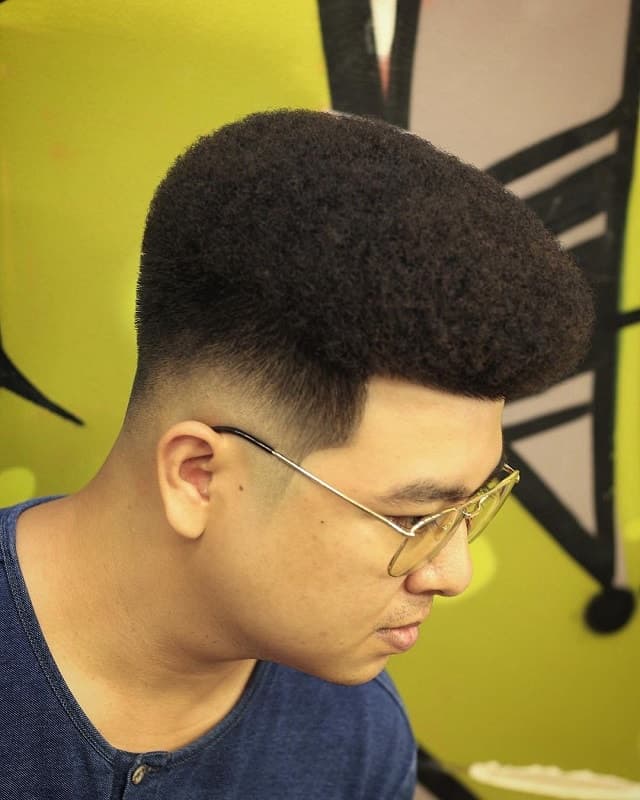 An 80s crowd favorite paired with a 20th-century trend. This flat hair on top style and cut have the right balance between old and new. If you want someone old and new all in one, this hairstyle is your pick.
There are plenty of endless variations to choose from when it comes to flat tops. You could also choose according to your hair texture and preference. This haircut is timeless and is the safest bet you can make on looking trendy and chic. There is absolutely no margin to falter or go wrong with flat haircuts.
They can be either a sophisticated hairstyle or can also be an extravagant fashion statement. You could draw inspiration from the 40 different kinds of flat top haircuts above. It is the right change for anyone and if you want to get it, overthinking it will ruin everything. So, just book a hair appointment as soon as you can get a trendy haircut.