Attractive Flat Top Fade Haircuts
Tapered sides, faded sides, buzzed sides are all different names for the fades that are currently trendy. You would be surprised by how much this simple modern addition can do to your haircut.
Adding fades isn't just trendy but helps your head look more structured and defined. It is a great way to help your haircut look clean and fresh. Below are 8 flat hair on top with side fade haircuts to inspire you.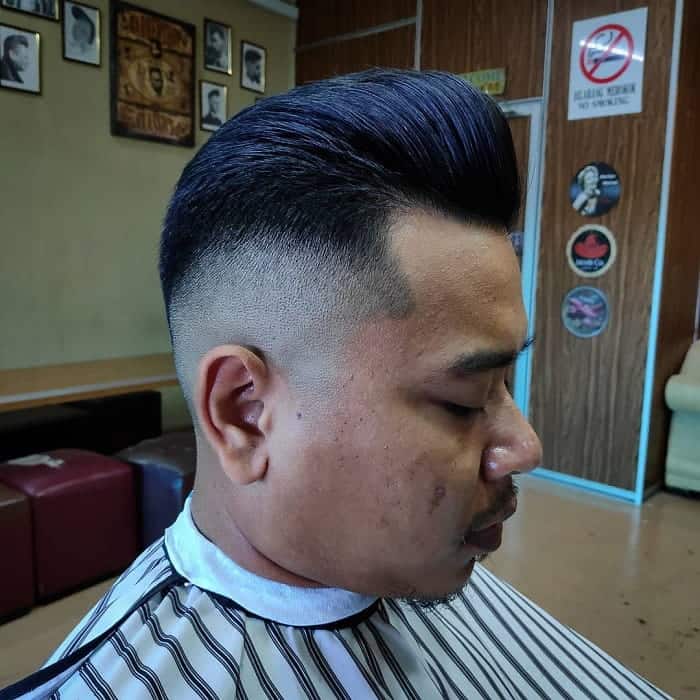 The pompadour hairstyle has been around long enough to prove that it's timeless as well. Having a flat top and pomp haircut mix is the right kind of classic hairstyle mixture. The high bald fade helps the entire look, look cleaner. It's a hairstyle to wear anywhere.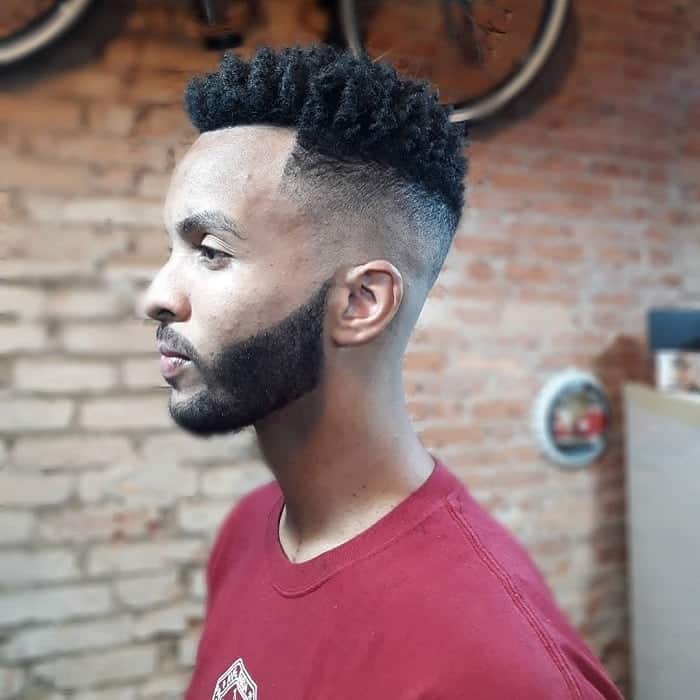 Just because you have short afro hair doesn't mean that you can't be a part of the trend. This picture a great example of how curly haired flat tops go great with taper fades. It makes the look more hip and fun.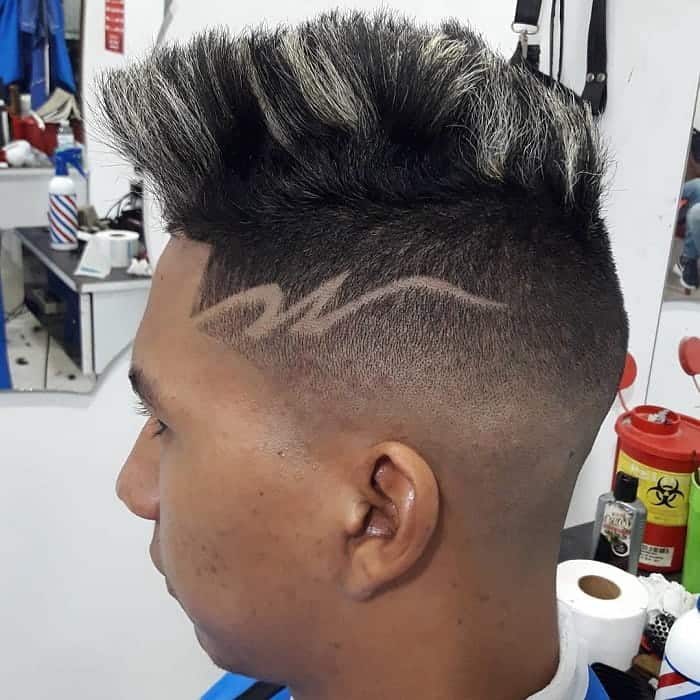 This flat top hairdo is a short faux hawk inspired hairstyle. Pair it with razored details and tapered fades and add to the funkiness in a very chic manner. This haircut is perfect for a fun event like the festivals season.
28. Textured Flat Top with Fade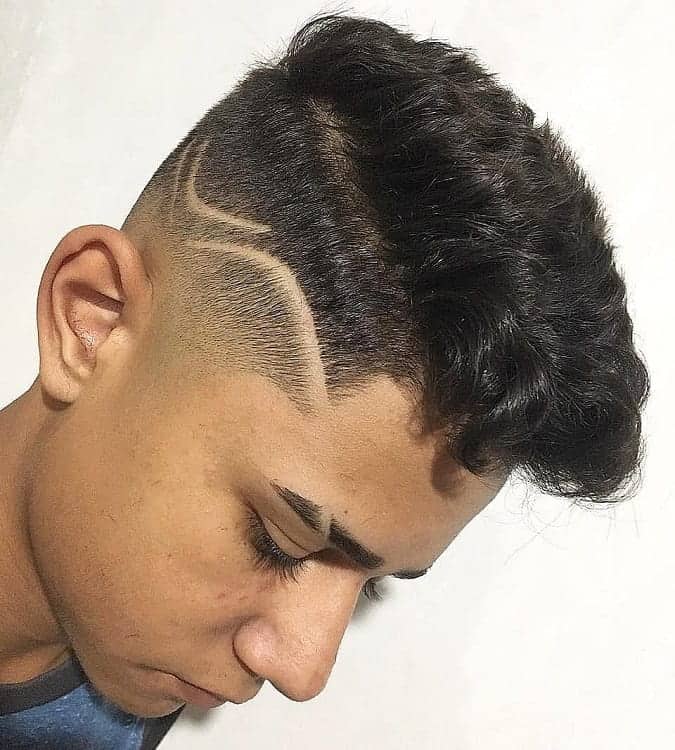 This textured top looks even better with the low fades towards the sides. It's a great way of bringing about a trendy change in your hairstyle. It is also an apt hairstyle for someone who is young and fun.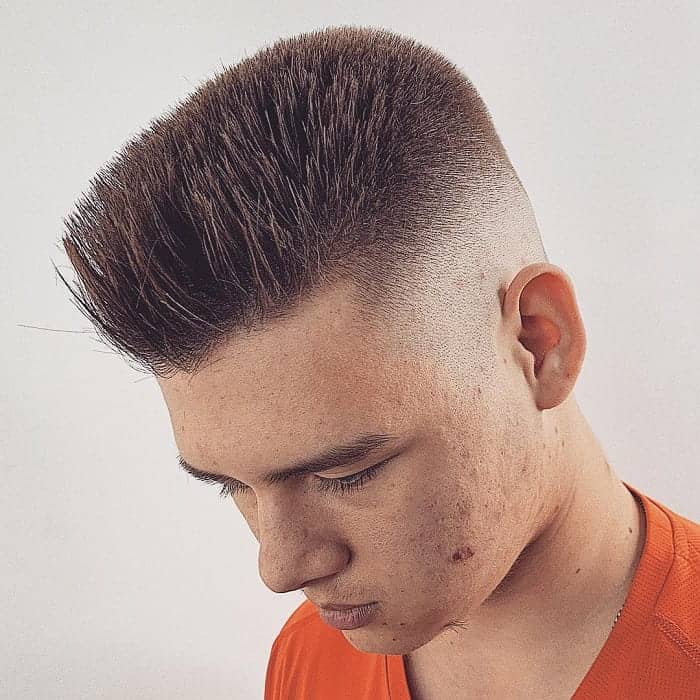 If you have thick hair and hate taking too much time to style it, this haircut is the right one for you. The tapered fade calms and softens the haircut while the flat top adds a fun element to it. It is appropriate for all occasions.
30. Very Detailed Haircut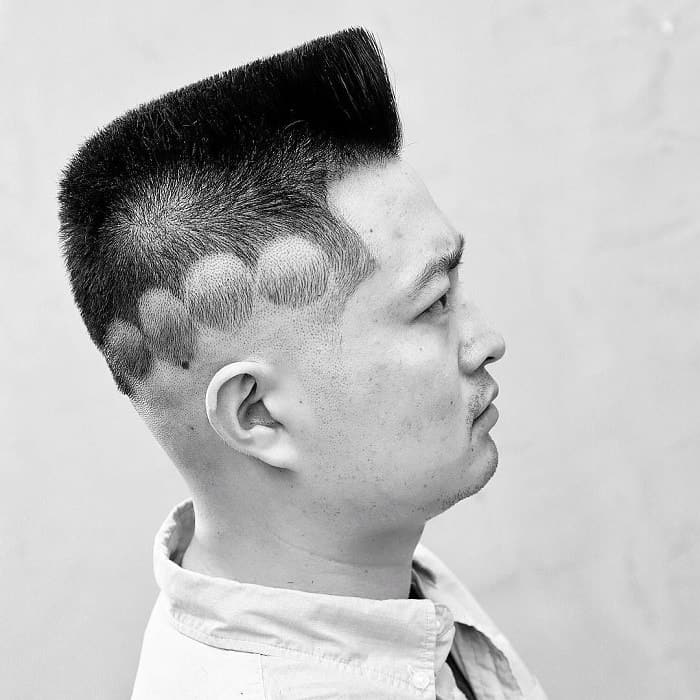 If you are some who is into unique detail, this quiff haircut is great. You get to play around with different elements like the fades and a flat haired top. The end result is fun and sophisticated.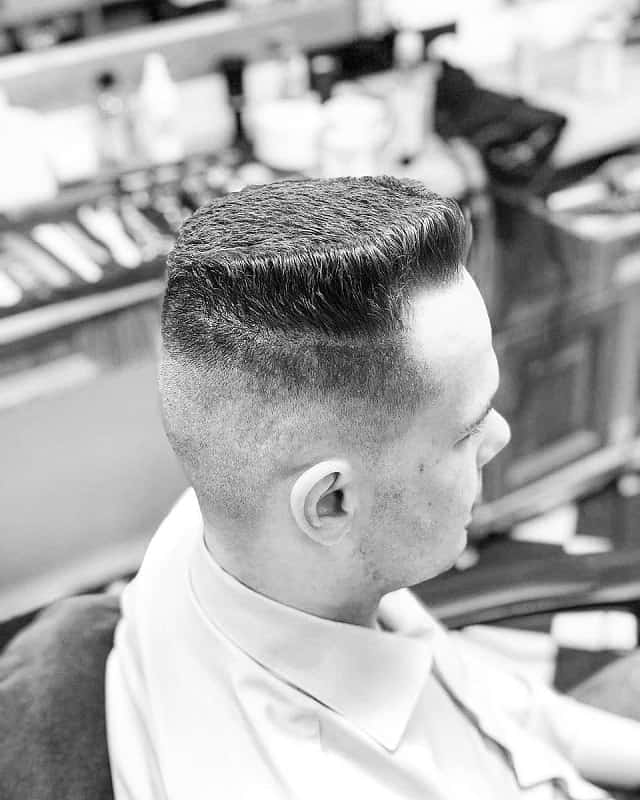 If you want to do something different with your rounded top, this is it. The high faded sides add a modern, clean touch to the classic flat top hairstyle for men.
If you intend to keep your long hair and yet want to be trendy and chic, this is the right way too. Pair your long flat top with high taper fades. This results in a much more 'in look' that is fresh and sophisticated. This haircut is perfect if you want to turn some heads.