Latest Haircuts for Black Men with Flat Hair on Top
If you are an African-American man, your hair is one of your most prized possessions. The flat top hairstyle is perfect for your hair; it is practical and looks chic and sophisticated.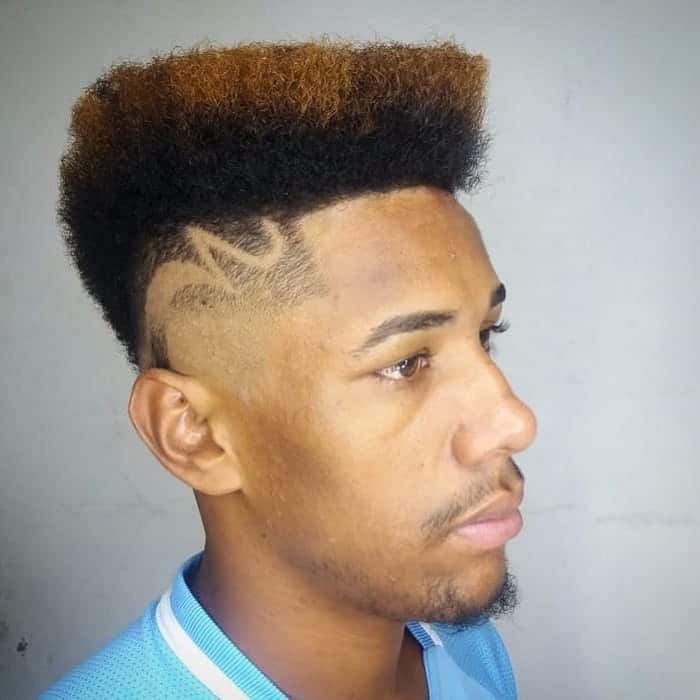 A great way to modernize a flat top is to add razored details in the area of the taper fade. This tends to add more edge and fun to the complete look.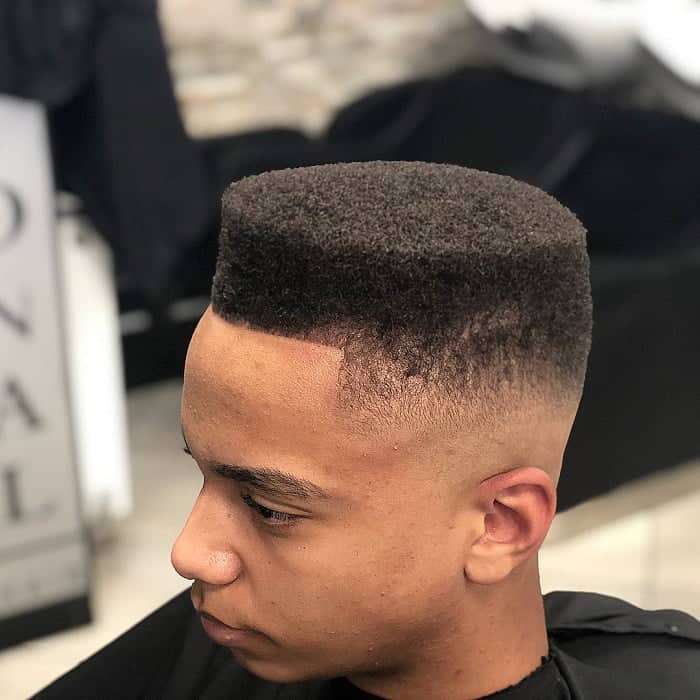 In case you are the person who prefers a bit of length, this hairstyle is perfect. It allows you to keep a little bit of length whilst shaping the top precisely. It is a fun and neat hairstyle.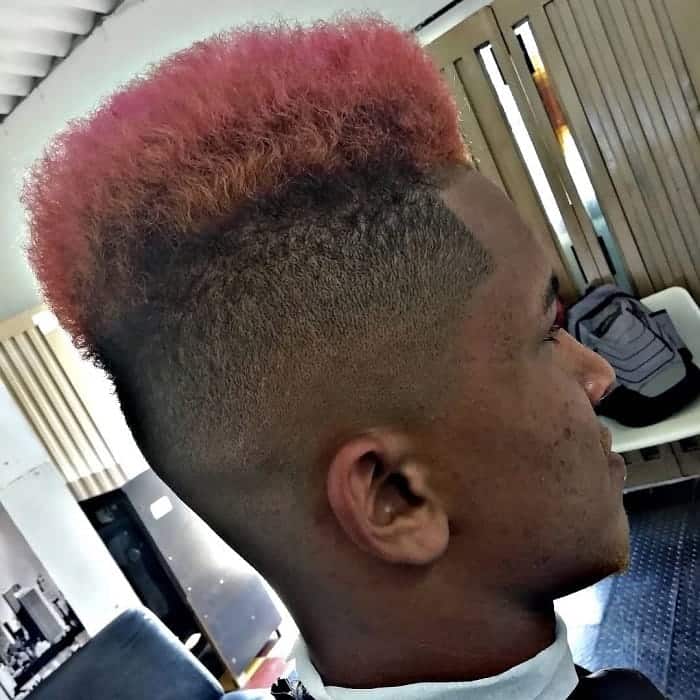 Pink is a great color for tanner skin; it goes well with dark roots as well. Pink tips with your regular flat top haircut is the right way to spice it up. It's edgy yet looks great.
12. Neon Taper Fade
The best part about being African-American is that you can pull off sporting any color. Since neon has recently made a comeback, this haircut is perfect. You can incorporate neon to spice up a flat haired top. It's trendy and it looks stunning.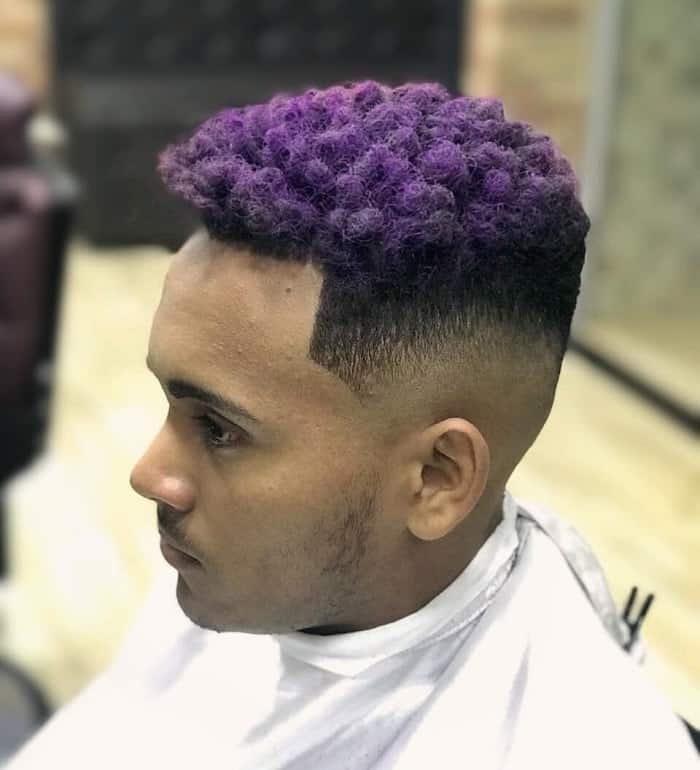 Here is another example of Flattops and color being a perfect combination. The purple color is trendy but not extremely out, it draws the right amount of attention. The look is fun and a great way to make a fashion statement.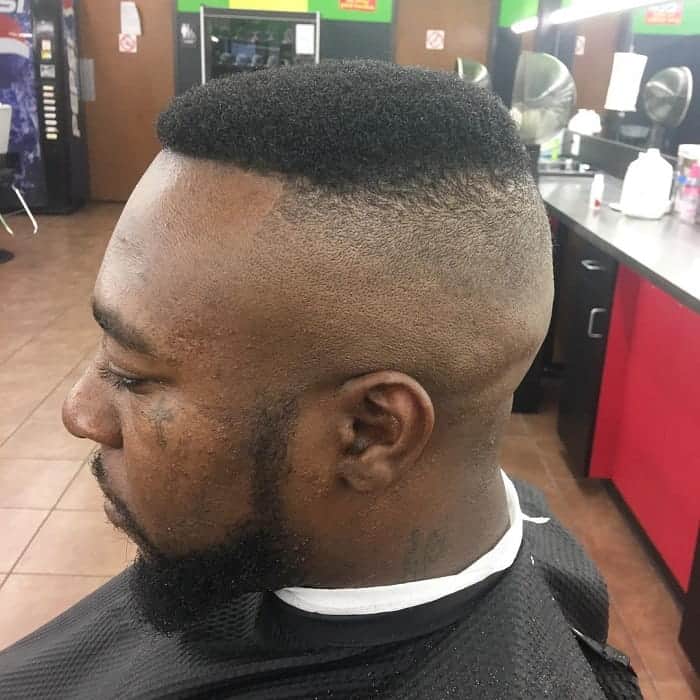 This flat top haircut for black men is highly inspired by a military cut. If you prefer short, practical and low maintenance hair, this is perfect.
15. Triangular Flat Top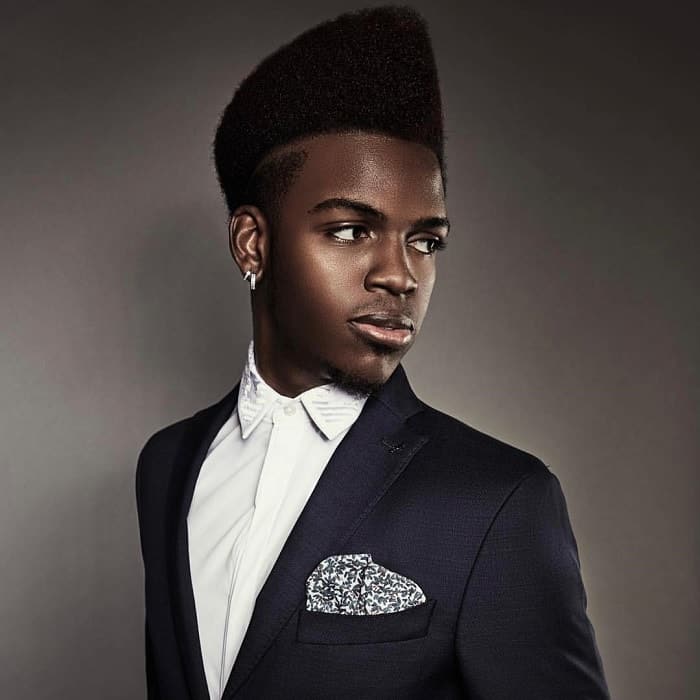 This triangular asymmetrical flat hair on top with a hard part is the perfect fashion statement. Even though it is extravagant the look is clean and chic.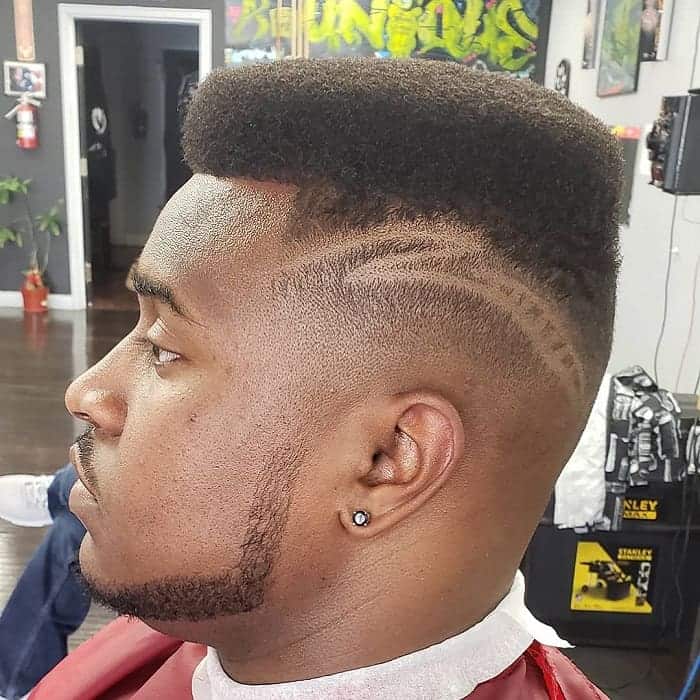 This flat styled hair along with razored details is a great mix of classic and modern. It is practical and looks trendy and stylish as well.