Many times, fade haircut is combined with a flat top to create a classic hairstyle. The flat top haircut is nothing but where the hair is cut and styled in such a way that it stands up vertically and form a flat deck. Being one of the most popular hairstyles for men, fade haircuts look good and complement every man's hair type and style.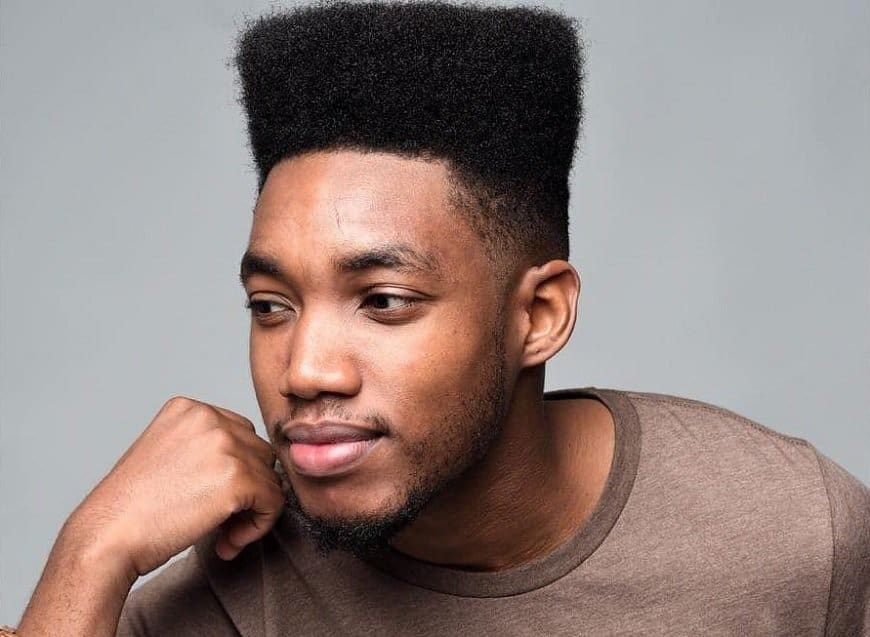 This hairstyle was first started by the military but later was embraced by black barbers. There are different types of fade haircuts which include low fade, temple face, quick fade at the neckline, etc. Let us have a look at some of the famous flat top fade haircuts for men which you could definitely try.
Inspiring Flat Top Fade Haircuts
Below are the most splendid flat top fade haircuts for men to give a shot. Take a look at our amazing collection and pick the best one for you!
1. Side Part Flat-Top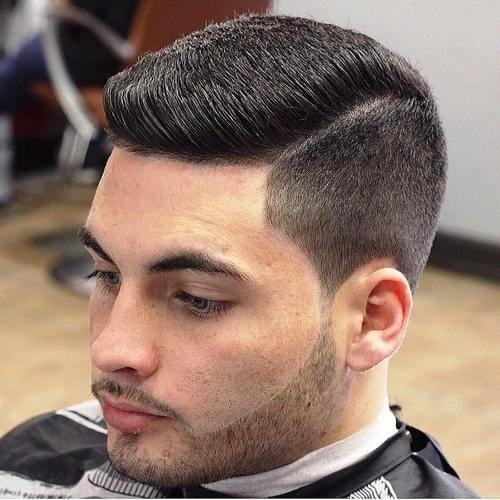 In this low fade hairstyle, your hair is taken and parted to enhance the flat top look. The sides are faded to create a neat side pearl and softened the edge.
2. The Precision Flat Top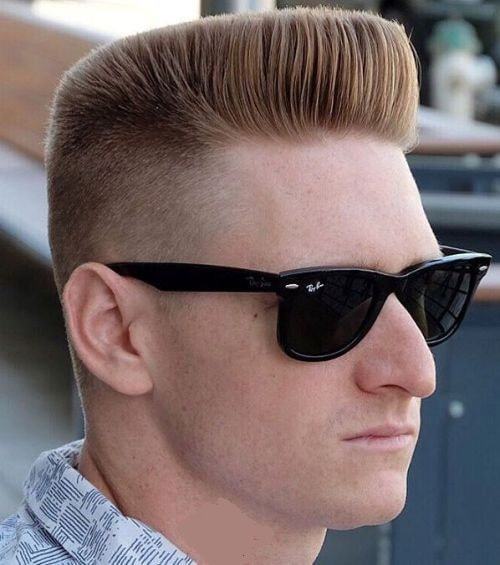 This cut needs an expertise to precisely cut to create a flawless low flat top. The sides are expertly buzzed as well as the backs. It is cut in such a way that it features the perfect angle above the forehead. If styled properly, it suits men who have well-maintained hair.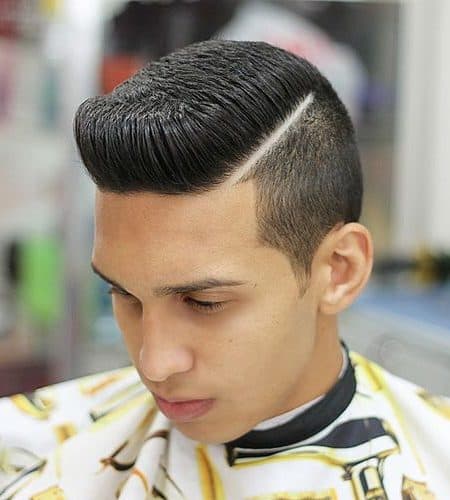 Pompadour is considered to be the conservative version of a flat-top. This cut gives a neatly coiffed appearance and men in the past decades used to have this type of haircut.
But nowadays, in the modern era too, men have started adopting this haircut with a flat-top. In order to complete your look, just side part your hair and give it a formal hairstyle appearance.
4. Curly Flat Top with Fade Cut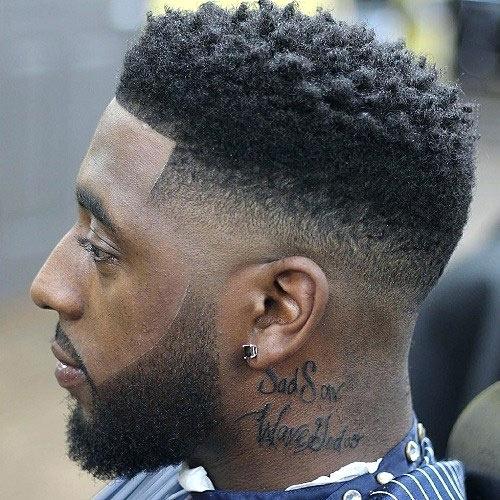 Are you a guy who has curly hair? Are you confused or fed up with trying out new hairstyles? This hairstyle comes to your rescue. It not only gives your hair the perfect style but also brings out the right texture. Men with hair color other than black can also try this faded tall flat top hairstyle.
5. Mini Flat Top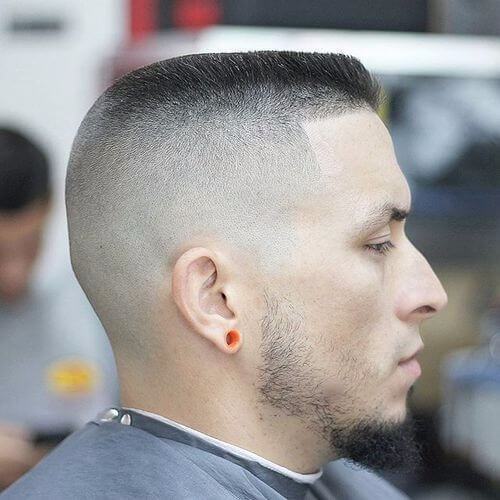 This flat top with a fade haircut is barely seen and thus it is named as mini low flat-top. In this hairstyle, the sides are completely shaven whereas the top section is low cut. It resembles the popular military haircuts and thus you can also call it military style flat top.
6. Rounded Flat Top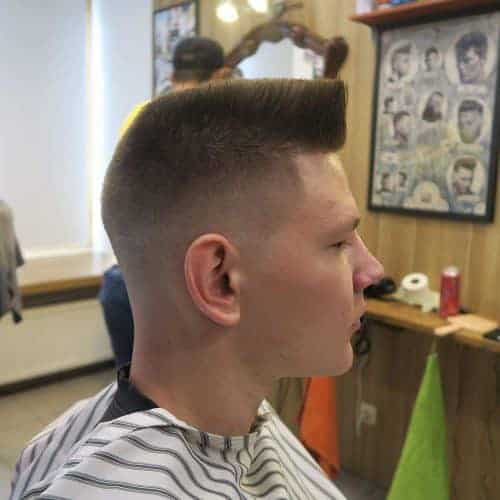 In this fade with a flat top hairstyle, you can look a bit different. You do not need to style your hair, it simply suits your natural hair. The thickness of the top section of your hair and the rounded shape makes it look different from the other hairstyles.
7. Old Classics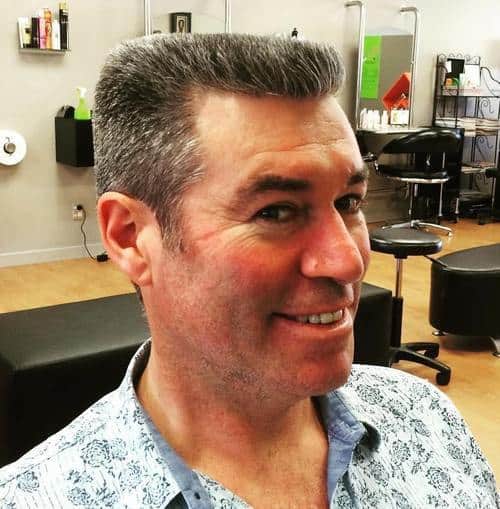 Being famous amongst the older group of men, this hairstyle is also acquired by many youths. This haircut has a flat top, but you can also add a little extra twist by fading the sides. The top is left short and this makes everyday hair styling easy.
8. Flatly Styled Undercut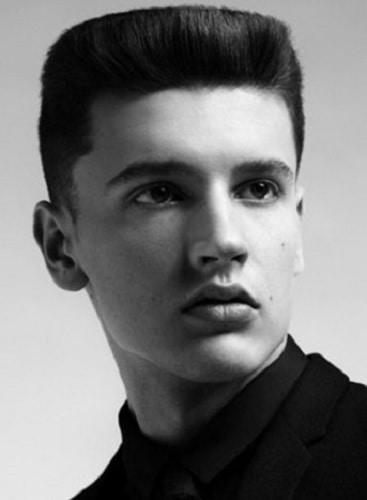 When you simply modify the top, you tend to get this hairstyle. The flat top is combined with a pompadour undercut where the sides are cut short but of same length. The top section is long such that you get the desired shape.
9. Long and Flat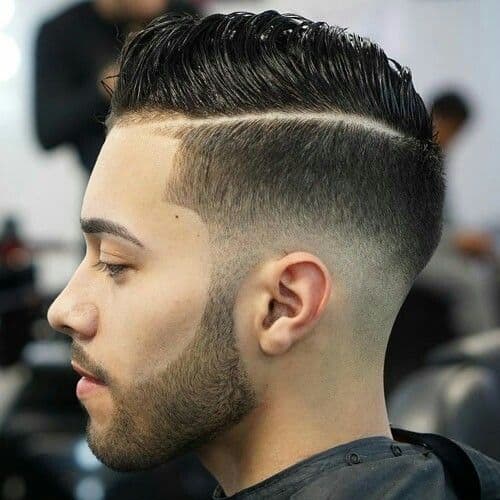 The never going out of style hairstyle is famous in the Bollywood as well as in Hollywood. The top part is cut short enough such that it stands up. Now the shorter hair can be brushed back. This will create a curvy appearance and also reduces the amount of maintenance.
10. Spiky Flat Top
Spikes added to the classic faded flat top gives rise to the spiky flated top. You do need some hair gel in order to keep the spikes intact.
If you have fallen in love with these haircuts, you can style your hair like the way you want. You can use these pictures as a reference and get different types of flat top with fade hairstyles.