Artists and musicians from almost every genre have developed certain styles for their hair that can be associated with their genre easily. One example would be the Mohawk worn by many punk rockers. Another would be long hair worn by members of heavy metal bands. There are even a selection of country hairstyles for men that have been made popular by celebrities.
Mullet Hairstyles

Billy Ray Cyrus mullet hair.
One of the first options is the mullet worn by Billy Ray Cyrus in the early 1990s. The mullet first became popular in the 80s, and is still worn today by some performers and fans. However, the version chosen by Cyrus was widely different from those worn by other artists.
He absolutely had the hair on the sides and top cut in a short style that would be appropriate for wear in any situation, from the most staid and formal to the most casual. However, the back was left long, hanging about halfway down his back. This style was the ultimate in "all business in front and party in back" mullets.
Pompadour Hairstyles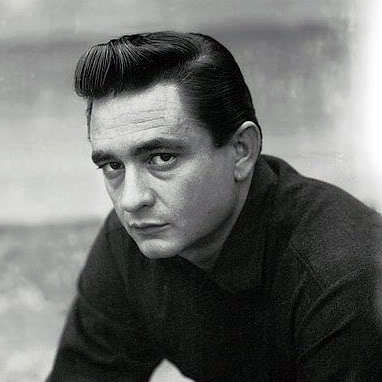 Johnny Cash pompadour hairstyle.
One style that has been around since the 1950s is the pompadour. This style was made famous by rockabilly greats such as Elvis Presley and Johnny Cash. While this particular style of music was not really identified as country in its early days, it never fully fit into any other mold as well. Therefore, rockabilly became a sub-genre of country.
The Pompadour was created by having the sides and back cut short while the top started out short in back and got longer as it came to the front. The sides were combed back and greased to hold them close to the scalp. The top was combed forward and flipped upward then back. This gave the front a good bit of elevation. Hair cream or pomade could be used to hold the top hair in place. Those who used cream were often saddled with the nickname, "greasers" because of the slick, greasy appearance it gave the hair.
Razored Shag Hairstyles

Keith Urban hairstyle.
Australian singer, Keith Urban, has brought the shag into the realm of country hairstyles for men. His hair is cut to a medium length using a razor to achieve texture and jagged edges. He allows his bangs to frame his face while the back tapers off at his collar.
In addition to the way his hair is cut, Urban has had it highlighted to create a greater sense of depth. The use of a bit of pomade allows him to create a slightly messy, somewhat edgy look few would have associated with country music just a few years ago. However, this look works quite well for Keith.
Short Conservative Hairstyles

Buck Owens short hairstyle.
Some country artists tend to avoid trying to create a new style with their hair. Instead, they tend to stick with short, conservative styles that have stood the test of time among men from all walks of life. They usually have a style that would fit in at any professional office in the world.
Hat Hairstyles

George Strait with hat.
For those who do not want to create an edgy look with their hair, hats are often used to define their style. Singers like Clint Black, George Strait, and Kenny Chesney are known for their trademark Stetsons. Keeping their heads covered allows them to project an image without going to extremes with their hair.
Long Hairstyles

Travis Tritt long hairstyle.
Other country hairstyles for men lie in the gray areas that make them difficult to class as country. For instance, Willy Nelson is one of the greatest country music stars of all time, yet he wears his hair in long braids covered with a bandana. Travis Tritt wears his hair long and flowing in a style more often seen on heavy metal artists than country stars.
Many older stars simple keep their hair cut short and styled in an old fashioned comb over.
Selecting country hairstyles for men can be interesting. There are certain styles that have become so famous that they are strongly identified with this music genre. Others are often more closely identified with other types of music and celebrities. However, one can use hats and other accessories to create a country look regardless of the actual way he wears his hair. This opens up many other possibilities that might be overlooked by many.