Black men hairstyles are very versatile. The looks are so different that they are suit different styles and flatter different head shapes. Each hairstyle requires daily maintenance and takes time, some more than others. Depending on the hair type and style, the black hairstyles are unique and great.
The hairstyles of black men are unique and stand apart from those who are not of African American descent. It is naturally curly and for the most part, has a soft texture. Hairstyles for guys can be worn long or short, depending on what the person wants.
For many years, black male haircuts were relegated to an Afro. Some people called it the "natural". Some men wore them as a "big" hairstyle. Others wore them shorter. Some of the middle-aged and older gentlemen would be seen with the big Afro. Some of the younger guys would rather wear the shorter one.
Black hairstyles also consist of braids. There are black guys that will wear individual braids down their back. They are not ashamed of it; normally, you would see more women wearing this. However, there are some who feel comfortable wearing these men's hairstyle. Some men will put the braids in a ponytail to keep their hair out of the way.
How To Take Care Of African American Natural Hair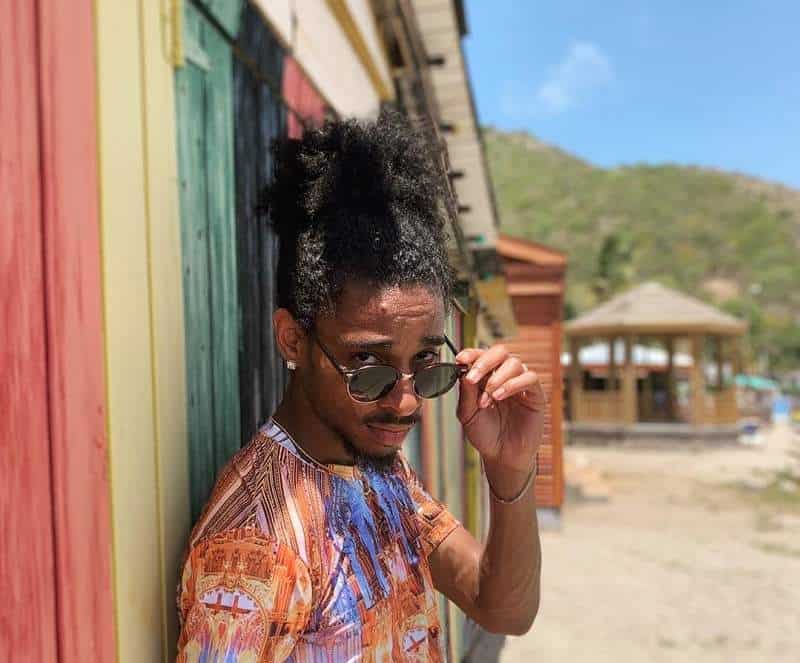 African American men who wear their hair in natural styles know that it requires a great deal of special care. Their hair may have a coarse, strong appearance, but the truth is that it is really quite fragile and prone to damage. That is why we are going to list a few tips on how to take care of African American natural hair for men.
One of the first things to be aware of is that African American men's hair tends to dry out easily. The curly texture of this hair often prevents the hair's natural oil from traveling all the way down the length of the shafts. For this reason, it is important to use products that provide moisture to the hair, such as those formulated for dry hair. These products will contain special moisturizers and emollients needed by the hair.
Ideally, one should choose products that contain natural oils and moisturizers. Petroleum based products tend to simply coat the outside of the hair rather than penetrate and moisturize the hair. Such products are also more likely to add weight to the hair and put it under stress as well as clog pores and attract dirt.
One should never brush the hair while it is wet. The brush puts strain on the hair that can damage the follicles and cause early breakage and damage. This can seriously slow the natural growth of the hair. Even dry, one should use a wide toothed comb when styling the hair. This puts less stress on the strands and leads to less breakage.
It is a good idea to wear a satin or silk cap to sleep in. This is because the hair can catch in the fabric of pillow cases and such when one moves. This can damage the hair and lead to breakage. Satin and silk are smooth materials against which the hair can slide without catching.
If a man has long hair and wishes to wear it in a ponytail, he should use a scrunchie made of elastic with not metal. This is because the metal can catch in the hair and pull it out or break it when taking the ponytail down. However, ponytails are a hairstyle that places strain on the hair and should be avoided as much as possible.
Knowing how to take care of African American natural hair is important if one wants to prevent damage to the hair or possible hair loss.
In order for black men's hairstyles to stay fresh and presentable, they use hair products that cater to their hairstyle. They will use sheen, braid oil or other hair products that will work for their hairstyle and texture.
To keep their hair from frizzing, a scarf is placed on their head before they go to bed. For some black men's hairstyles, more maintenance is involved because of the texture of the hair. Every man's hair texture is different from someone else's.
Black Men Hairstyles Are Part Of The Dress Code
Every event has its own dress code and hairstyle etiquette. Despite whatever problems you have tumbling down on your head at home, you just can't show up underdressed for any occasion.
Because in a world where fashion trends are posted all over the internet, people expect you don't show up with your bed head hair. Therefore you need to check out our helpful tips and tricks below that go on and on about the right ways to design and tame black men hairdos for any occasion you might go to.
#1. Low Side Parted Taper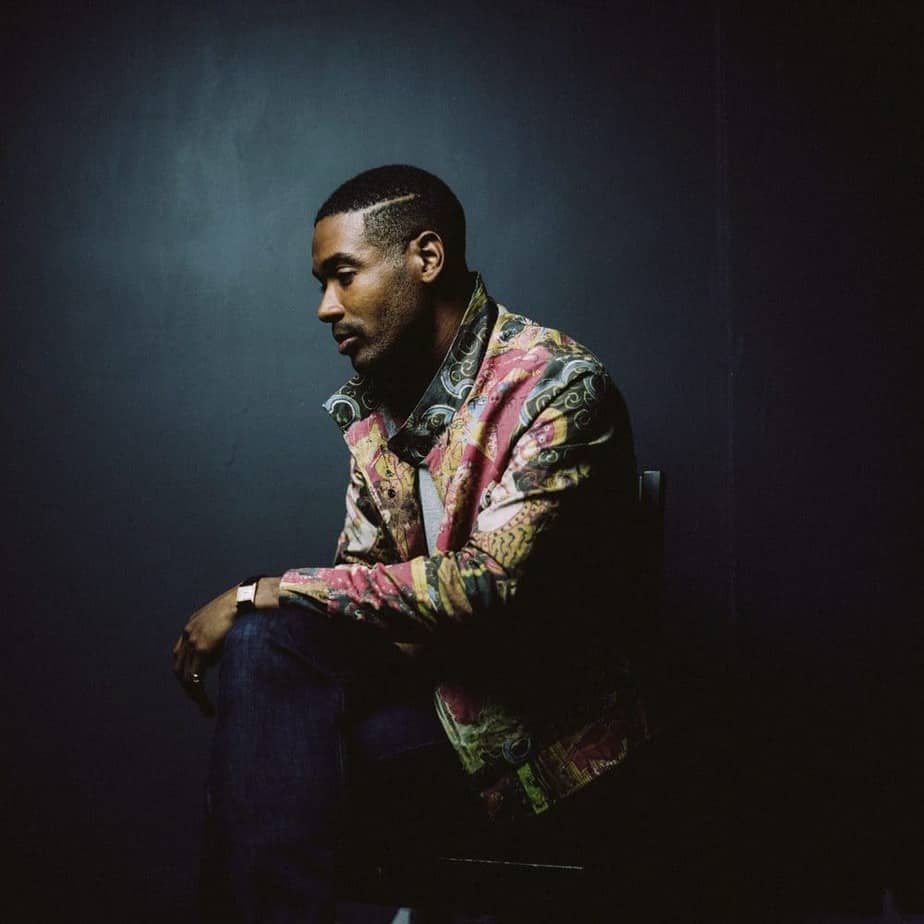 Two main characteristics of this trendy cut are that it has clean edges and deep side parts. So, this cut goes to all guys who are not afraid to stand out in the crowd with this bold line which separates the top portion from the sides. After all, go bold or go home.