Whether you call it football or soccer, there's no denying that top professional footballers have style when it comes to haircuts. From Beckham to Ronaldo, football players have set benchmarks for society both on the field as well as off it, through their funky looks.
Since football is the most watched game in the world, it is natural that players feel the pressure to come up with attention-grabbing and unique hairstyles that are watched by millions across the world. While this trend is not unique to football, with plenty of other weird fashion statements in other industries, it certainly has a bigger impact on our society than any other profession.
Popular Football Player Hairstyles
Here you can look at our compilation of the coolest hairstyles in the world of football.
David De Gea

At the top spot on our list is Manchester United's goalkeeper, David De Gea. While he has gone for several different styles over the years, his most iconic look is one with the man-bun. While it may look ridiculous on many others, De Gea manages to sport the hairstyle with finesse. The only way in which you can manage this style is to go long and pull your locks back and up into a bun shape.
Lionel Messi
Lionel Messi needs no introduction, and the 31 year old leaves no stone unturned to match his look with his football skills. Messi sports a rugged look, with meticulously maintained hair which is cropped at the sides and a quaff which falls towards the front, coupled with a bushy beard. To pull off Messi's look you need to stay away from hairspray to allow the front of your hair to fall on your forehead in a natural fashion.
Sergio Ramos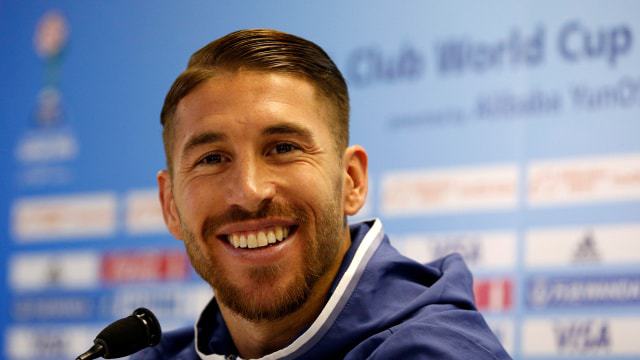 Arguably one of the top players in Europe, Ramos plays for and captains both Real Madrid as well as the Spanish national team as a center back. In his younger days, the Spanish national chose to go for long and luscious locks, but at the age of 32, he has preferred to go for a more mature look with the sides of his hair cropped short, which goes well with his side-parted hair on top. To go for this hairstyle, you'll have to apply a hard-hold gel, or you can even hold it in place with a pomade that is oil based.
Neymar Jr.
Brazilian national Neymar plays as a forward for French club Paris Saint Germain and is one of the most celebrated footballers in the world. He goes for a hairstyle which bolsters his stature in professional football, with gelled up hair in the front of his head and short hair at the sides. To pull off Neymar's hairstyle, make sure you've got a decent hairspray along with some gel to keep the quiff in place.
Watch The Following Video to Know More about His Hairstyles
Ronaldo is a testament to why people feel that footballers go for extravagant hairstyles and fashion statements. The 33 year old Portuguese professional footballer represents, where he sports a bold look with short cropped hair, which compliments his personality as well as his abilities on the pitch. In order to emulate his hairstyle, crop your hair short at the sides, brush the top of your hair to one side, and apply some styling clay to hold your hair in place.